Una empresa de diseño gráfico con experiencia en la que puede confiar.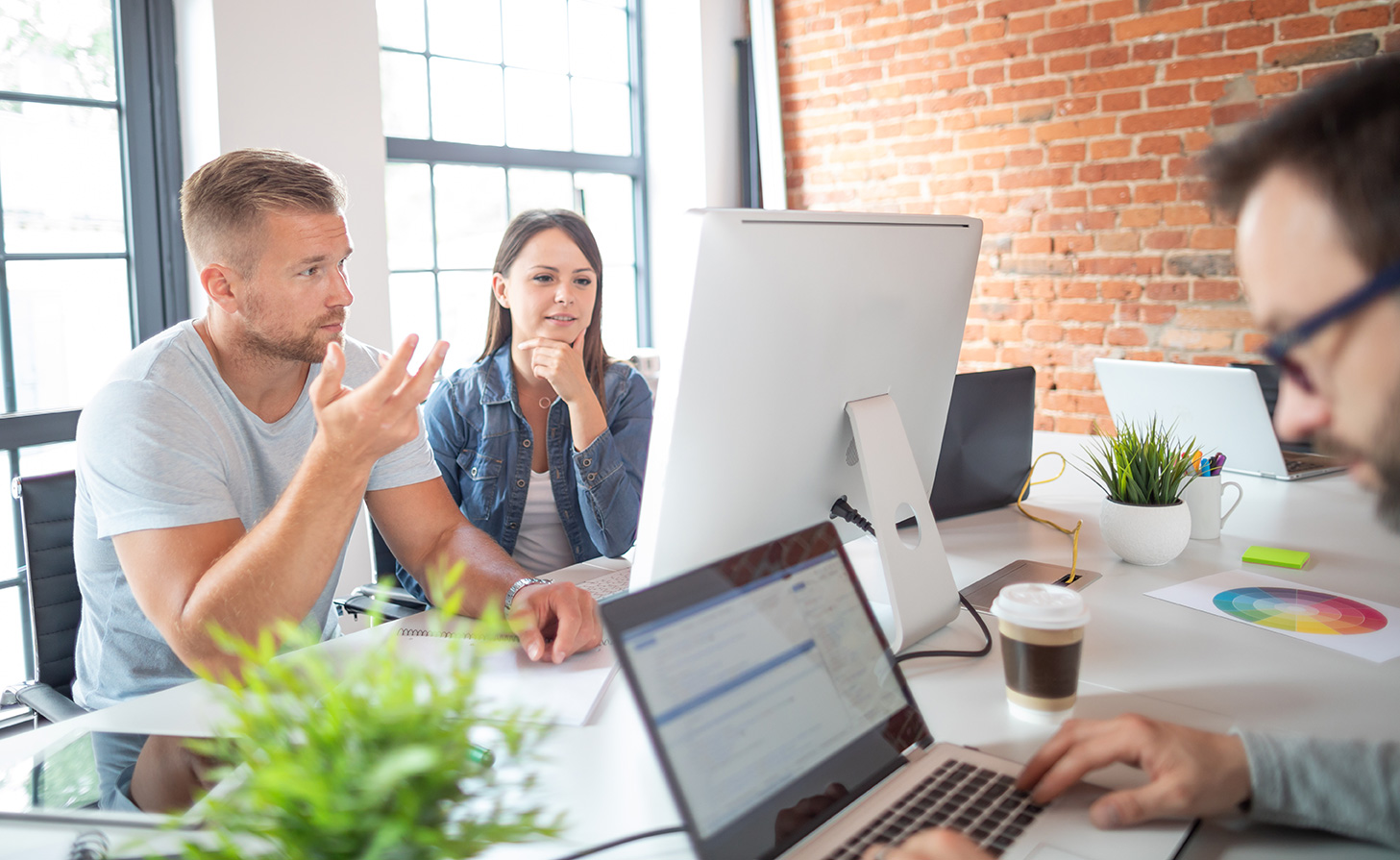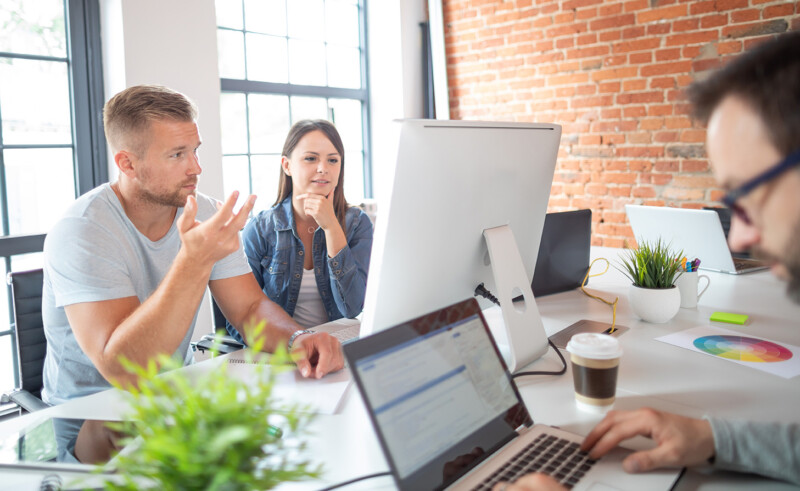 The NetMen Corp es una agencia de diseño gráfico con experiencia con más de 17 años en la industria. Durante este tiempo, hemos completado más de 15,000 trabajos para más de 9,000 clientes, todos con total satisfacción.
El equipo multidisciplinario de The NetMen Corp está formado por diseñadores gráficos, ilustradores, diseñadores web y desarrolladores que pueden satisfacer cualquiera de sus necesidades de diseño. Desde crear logotipos hasta diseño de papelería y diseño web, The NetMen Corp puede proporcionar el trabajo de diseño visual para cualquier empresa, grande o pequeña, de manera oportuna. Nos enorgullecemos de crear los diseños más innovadores a la vez que ofrecemos un servicio al cliente verdaderamente superior. Reconocemos la importancia suprema para asegurarnos de que el proceso de diseño funcione sin problemas y hemos diseñado cuidadosamente nuestros servicios en consecuencia. El resultado es un trabajo de diseño excepcional y precios asequibles.
The NetMen Corp ha ayudado a cientos de compañías a desarrollar sus marcas a través del diseño de logotipos, materiales de marketing, empaquetado e ilustración. Si busca una mascota o un diseño impreso, The NetMen Corp puede entregar cualquier solicitud de diseño.
¿Por qué contratar a nuestra firma de diseño gráfico?
Cuando contrata a una agencia, desea que la experiencia sea lo más sencilla y simple posible. Contratar una firma de diseño gráfico en línea es la manera más inteligente de hacerlo. Usted nos comunica sus necesidades y las cumplimos. No perderemos su valioso tiempo con nada más. Ofrecemos respuestas rápidas a sus preguntas, respuesta rápida en proyectos y excelente atención al detalle.
La mejor parte es que cuando trabajas con nuestros diseñadores gráficos en línea, ya sea para diseño de marca, papelería o paquete personalizado, obtendrás una identidad consistente en todos tus productos. Sus clientes podrán seguir su marca en cada medio. Eso crea una cohesión a la que responderán con entusiasmo.
Pareces más confiable y confiable cuando tienes una identidad de marca uniforme, y puedes llegar allí con una de las compañías de diseño de logotipos mejor calificadas en el país. Deje que NetMen Corp lo ayude a hacerlo.
Ya sea que posea una empresa de empresa a empresa o de empresa a empresa, podemos ayudarle con sus necesidades de diseño gráfico. Tenemos experiencia con una variedad de negocios y sabemos qué enfoques funcionan mejor para cada industria. Esto le ahorra un tiempo valioso porque no estamos experimentando con su marca, ya sabemos qué ideas valen la pena.
Estamos orgullosos de la diversidad de nuestros clientes y de lo bien que nos hemos acostumbrado a sus necesidades de diseño gráfico y de marca.
¿Estás listo para llevar tu negocio al siguiente nivel con una identidad de marca más unificada? Póngase en contacto con NetMen Corp hoy para ver lo fácil que es trabajar con una firma de diseño en línea líder.