Barber shops face a lot of competition. There are many places men can get their hair cut — and you need your shop to stand out from the other options. You want your customers to come back again and again because of the high quality of your barbers.
How will people remember where they got that great cut? You need a distinctive logo to remind them and connect them back to your location for future cuts.

A great barber shop logo design will become a cornerstone of your branding. Most barber shops can't afford extensive marketing campaigns, but you can brand yourself as the place for men to get reliable, high-quality barbering. Whether your strength is your affordability, your distinctive haircuts or your involvement with the community, you should reflect that in your logo.
The NetMen Corp can design custom barber logos for your shop. You can use our logo in your shop window, on business cards, for brochures and anywhere else your name appears. When you get a logo for your barber shop, you show you are fully invested in your shop and its future, which encourages customers to invest themselves in you.
The Advantages of a Custom-Designed Barber Shop Logo
You may be thinking that you own a small shop and you aren't sure whether you want to spend the money on a logo. But this could be something that pays for itself in the long run. When you get a custom logo, it sends a lot of positive signals about your business, such as:
Speaking to your success

A fly-by-night barber shop would never be organized enough to get its own logo. Securing one for your shop speaks to your stability and ability to afford such an expensive price.

Reflecting your personal brand

If you want a business that will succeed in the long term, you need to establish what you stand for and what your design aesthetics will be. You can plan these things around your logo.

Setting you apart from your competitors

No one else will have a logo like you, which means people can find you based on your logo.
[av_button label='Get Started!' link='manually,https://thenetmencorp.com/shop-now/' link_target='_blank' size='large' position='center' icon_select='no' icon='ue800′ font='entypo-fontello' color='theme-color' custom_bg='#444444′ custom_font='#ffffff' admin_preview_bg="]
Barber Shop Logo Design Case Study – Lamont tha Barber
Information from the customer: I'm looking for something that says Lamont the Barber without being spelled out. A Open razor as an L with the rest of "among inside of a circle kind of like those hand of the king pins worn in Game of Thrones. I like the use of golds, silvers, and my other favorites are red & black.
I really don't have a clear vision of how I want my logo to look but I ask you to go to my instagram page and make my logo based on what you think artistically represents me. I would like my logo to be worn on t-shirts or made into a pin.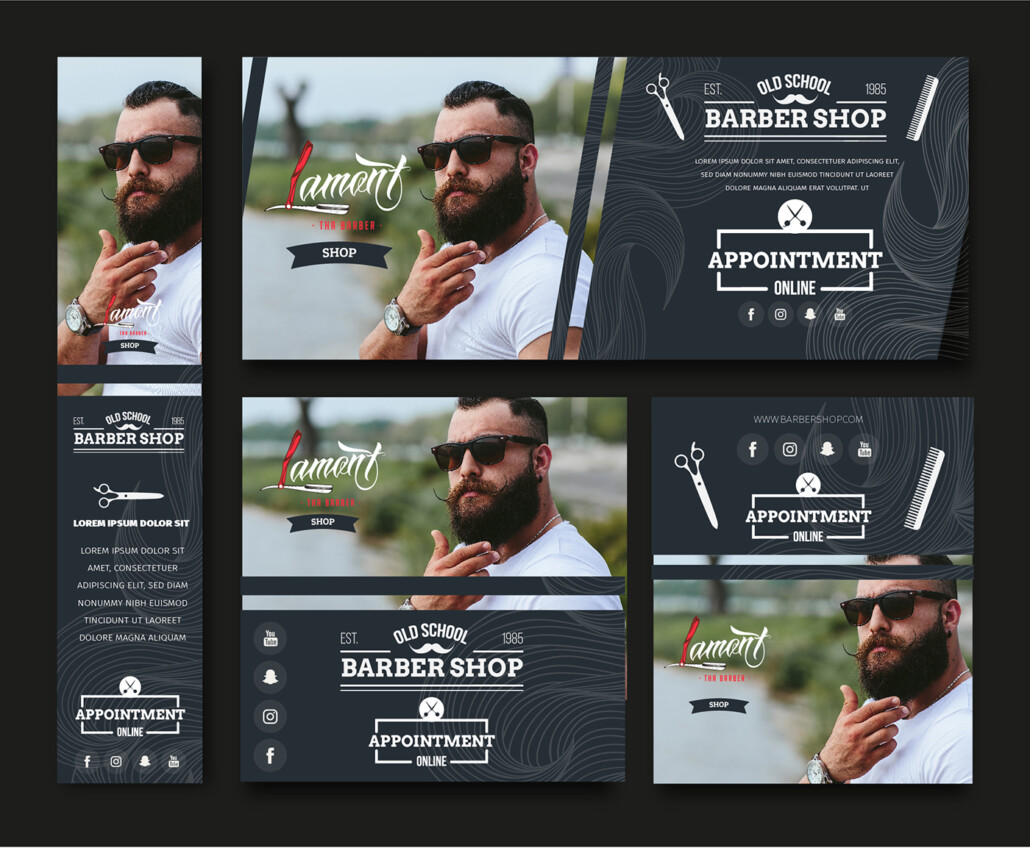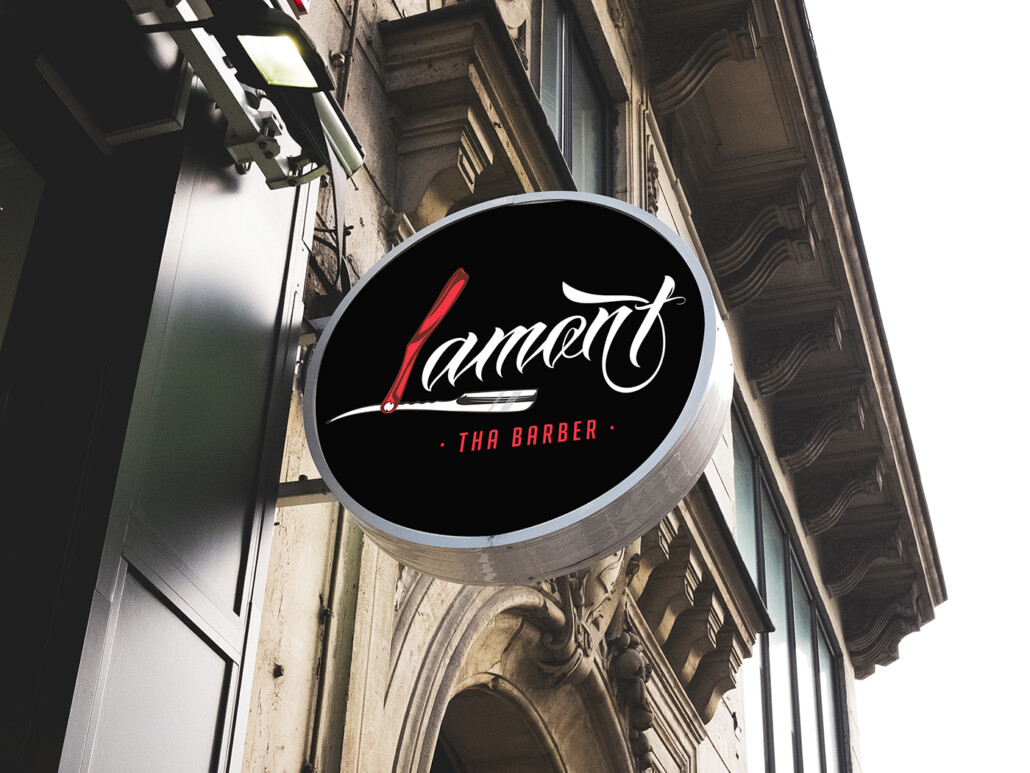 Enjoy the Benefits of a Custom Barber Shop Logo From The NetMen Corp
Working with The NetMen Corp provides an extraordinary experience. We give you your money back if you don't like the initial options we offer. Each barber shop receives its own dedicated account representative who can listen to any concerns you have. With The NetMen Corp, you get the ease of ordering online — from a professional graphic design firm.
Improve your shop by talking to us about a custom barber logo design. Contact us online today to get started.
[av_button label='Get Started!' link='manually,https://thenetmencorp.com/shop-now/' link_target='_blank' size='large' position='center' icon_select='no' icon='ue800′ font='entypo-fontello' color='theme-color' custom_bg='#444444′ custom_font='#ffffff' admin_preview_bg="]