Space Jam, Gossip Girl, Grease, Dunakroos – these days, it seems like everything is about a remake or revival. This trend might look like businesses are lazy or unable to develop fresh ideas. However, it isn't the lack of creativity on their end; these revivals go way more profound than that.
Nostalgia is around us. We look at old photos and reminisce about our positive connections and the good old days. After surviving the last few challenging years and overcoming constant uncertainty, it's no surprise that audiences are looking for familiarity. Nostalgia clings to positive memories, and when done right, it gives people a warm fuzzy feeling. But before you rush to hire marketers and design services to rebrand around this idea, know how to do it right!
Many companies are jumping on the nostalgia brand marketing bandwagon, but it can be tricky to get it right.
Nostalgia Branding – What It Is & Why It Works
Nostalgia branding is another way to express a business's identity and history. A brand identity helps a company create a unique stance and differentiate itself in a competitive market. This differentiation develops their position in the industry and creates a loyal customer base.
Read More: How Brand Identity Attracts and Retains a Target Audience
Nostalgia branding is about creating an identity that connects the brand to positive ideas and beloved concepts from the past. It invokes feelings of comfort and security. While the idea isn't new, it has recently gained much traction. Companies of all sizes and from various industries are using it, and that's because it works.
A study at Washington State University on the consumer response to non-nostalgic versus nostalgic ads showed that the latter was considered more favorable. Similarly, another study found that nostalgia encourages people to pay more for preferred objects.
Nostalgia branding works because it's all about emotional design. Therefore, it works well with any audience. However, recent nostalgia marketing campaigns target millennials and Gen Z.
It's also not entirely about relieving an era since these two generations tend to enjoy nostalgia for eras they didn't experience. As counterintuitive as it may seem, nostalgia isn't just about reminiscing. It also gives a romanticized look at what they consider simpler times. For example, thanks to streaming services, it's easier to watch an episode of Friends than when the show originally aired.
The Challenges Of Nostalgia Branding
As successful as nostalgia branding can be, it's essential to remember that there are challenges to it as well.
1. It Doesn't Always Work Globally
Nostalgia branding can be pretty tricky to get right for global brands. It's tough because the brand might not have existed in some places at that particular time. Moreover, not every country's or region's experience is the same. So nostalgia branding might be a miss for some global brands, depending on their history. However, there are ways to get around it:
Professional design servicesrecommend using "safe" aesthetics or images for retro branding. For example, If you had a cereal brand you wanted to rebrand, you could use an old TV and landline and place them next to these items. This ad is not niche, yet it represents nostalgia with its vintage props. Moreover, it's something that a 20- or 50-year-old would easily understand.
If you market to different segments, you can brand differently for them.
If you're celebrating a milestone for the brand, you can brand this as a "back to the roots" and introduce customers to the original look and feel. You might have to tweak it to appeal to the locals. This can be a fun way to introduce your audience to something they haven't seen before. For example, Pepsi was sold in 24 states in America by 1910but went international in 1986.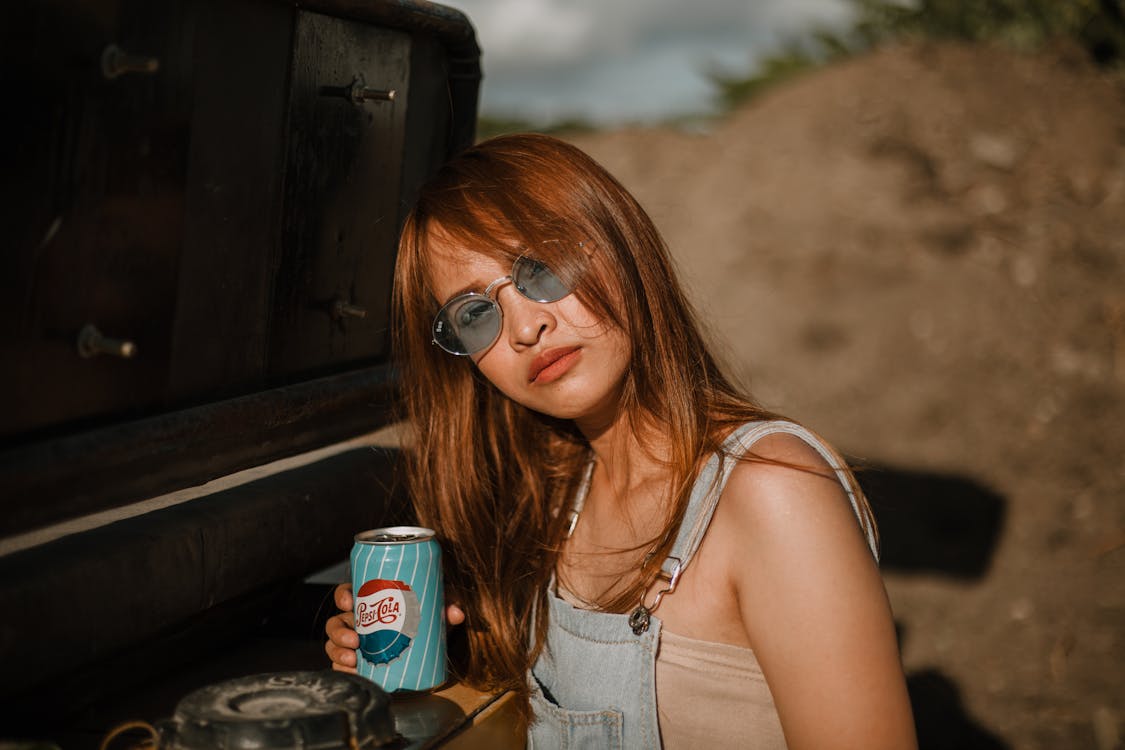 2. It's Not Always Inclusive
As nostalgia branding isn't always global, it's also not always inclusive. Some brands and trends exist in only specific demographics. For niche brands with the same audience, nostalgia branding is a slam dunk. But those that have grown and entered other market segments need to work harder for nostalgia branding to be effective.
Think about who you want to reach when you're doing nostalgia branding. If you're prioritizing one part of the audience over others, it will make the branding look tone-deaf. Hiring professional brand identity design services is best for brands catering to different segments.
3. Nostalgia Branding Can Be Pandering
People who adore nostalgia branding love it because it reminds them of their childhood. However, that doesn't mean you can treat them like children. The correct way to do nostalgia branding is by recreating a beloved part of childhood and elevating the experience for adults.
Brands should avoid unintentionally talking down to audiences to like their children. Even though pandering here can't be defined in concrete terms because different brands have different rooms to be "on the nose." An excellent way to avoid pandering is to stay true to what the brand represents rather than relying too much on imagery.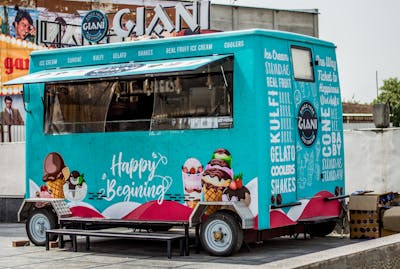 How to Make It Work
Nostalgia branding determines who the brand connects with and what pain points they're addressing. There are several ways to make sure it's done right.
1. Tune Into The Melting Pot of Nostalgia On Social Media
Social media is a melting pot of all the trends you could think of. It's where many people reminisce about their special moments and form connections with people who have similar interests. It's filled with people having conversations and sharing what they miss from the past. Some brands and memories leave a positive mark, and nostalgia branding is about recreating that experience.
Whether you hire a brand identity design service or have your team handle it, social listening is the way to tap into nostalgia branding. Through this, brands can capture and capitalize on what people want to see from the brand's legacy. Take the Y2K aesthetic trend. Social media creators powered this, and you can see many brands leverage it. Brands can use nostalgic moments to reminisce about their legacy or show how far they've come.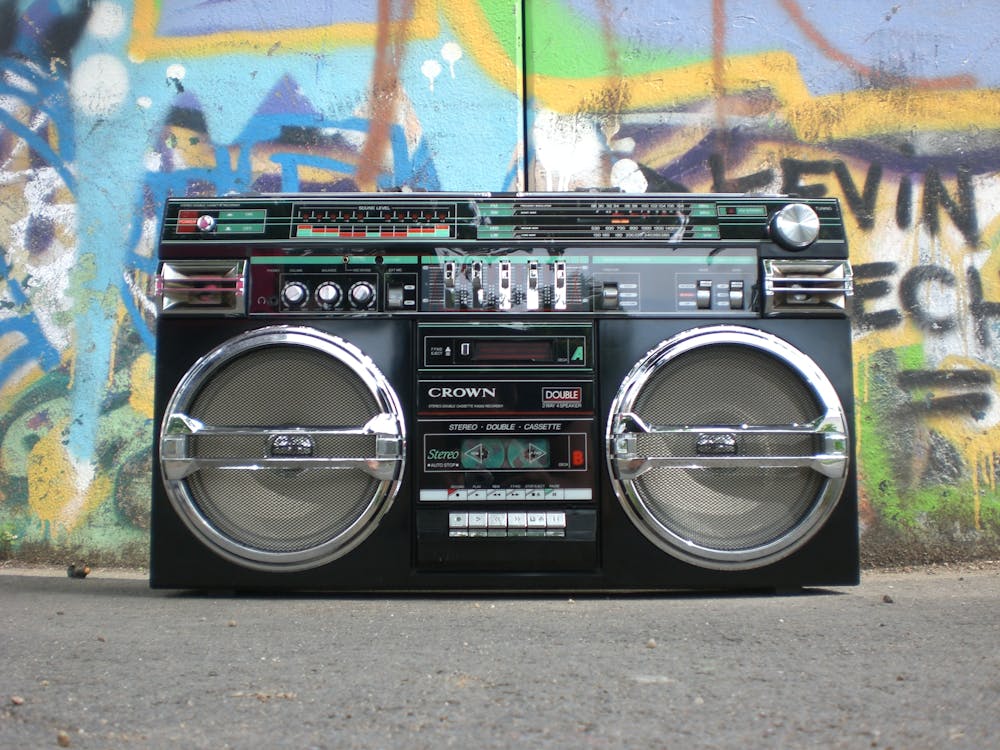 2. Embrace the #TBT
The hashtag #TBT is one of the most popular hashtags across social media. People love a #TBT movement, as evidenced by the millions of posts on just Instagram alone. Businesses can join and create their #TBT moment or use it to identify what their audience wants. Archived photos and videos can reveal ideas for retro-tinged content. It can also serve as a reminder that the brand has staying power. Millennials, one of the target audiences, will love to feel like a kid again, and brands can leverage that desire. Take The Field of Dreams game. MLB hosted an event where the whole evening was about evoking nostalgia. From Kevin Costner to throwback uniforms, this event became one of the most in-demand season games.
3. Don't Combine Different Eras
Maybe your brand has a rich history, and you have decades from which you can pull inspiration. However, trying to work the entire record into one campaign is counterproductive. Instead, pick one era and stick to it. You likely confuse your audience if you're trying to make a 90s-inspired website with a 70s-inspired logo.
Likewise, trying to fit the whole history in nostalgia-based branding it's unlikely to work. Instead, try to figure out what your audience wants. This will help you zero in on the decade or era you should take inspiration for nostalgia branding.
If you're targeting multiple audiences, you can try using different vital points from your history to determine the best aspects for nostalgia branding. It can be the brand's appearance, a critical historical moment, an iconic product, etc.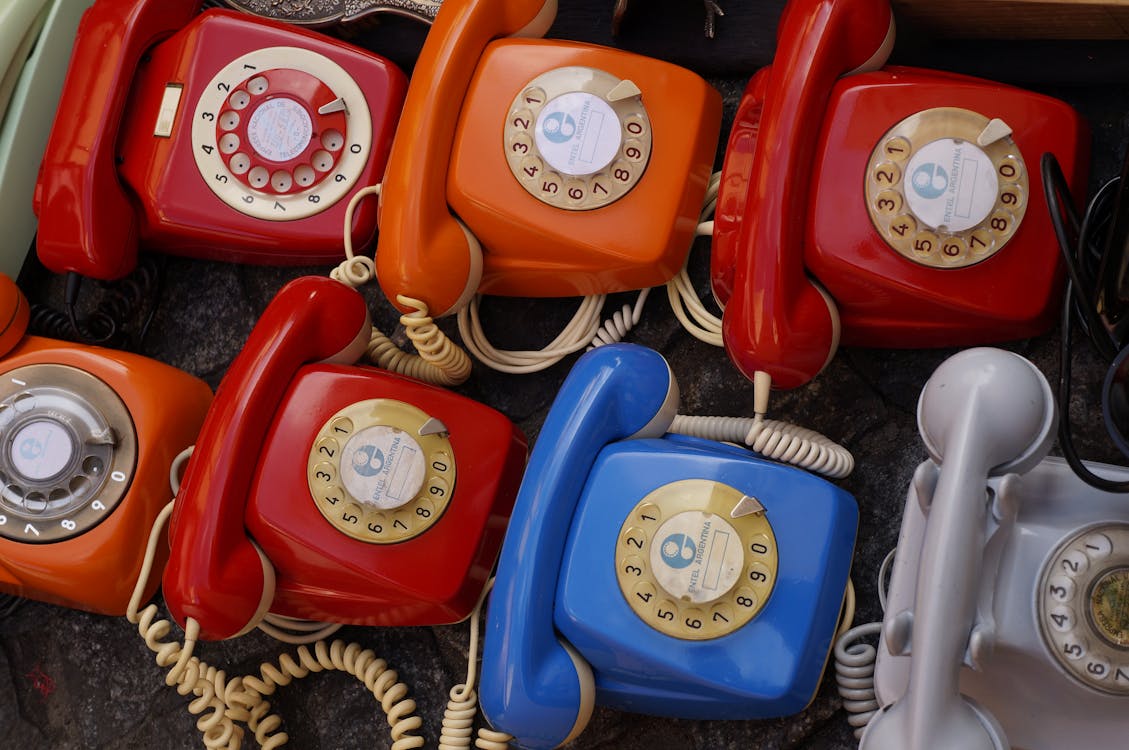 4. Identify What The Target Audience Wants  
Purchasing trends constantly change, so brands must stay on top of what the audience wants. As a result, they frequently discontinue or replace their products with new ones as demand changes.
But when people's go-to product disappears from the lineup, they usually share their disappointment on social media. So this is another place where brands can use social listening to take stock of what the consumer misses and use it for nostalgia branding.
For years, people begged McDonald's to bring back the orange Hi-C they had previously discontinued. So finally, overwhelmed by their fan's passionate pleas, they reintroduced it to the fans.
5. Craft A Complete Nostalgic Brand Identity
Professional design services recommend creating a complete brand identity if you're doing nostalgic branding. Don't just change the logo to a retro design while other parts of your brand identity lean towards a more modern design. A successful nostalgia brand campaign has a story about why it's that way. It can be simple with a focus on just a logo or some fonts, or you can go comprehensive and completely change how it looks.
How complex it is depends on various factors like your products, your target market, and how you advertise. Whether it's a few changes or a whole new look, remember to maintain brand consistency and give a completely nostalgic feel to it.
6. Create a Lifecycle for Nostalgia Branding
Before you start making changes to your existing branding, you need to figure out better nostalgia branding is just for a specific time or is indefinite. A good thing about nostalgia branding is it doesn't get old because it's already vintage. Another benefit of nostalgia branding is that a brand won't look dated even when branding trends change because they inevitably will.
However, it's not an excellent idea for every brand to pick a retro-inspired look. It depends on your industry and how cutting-edge it needs to be to keep the audience interested. If you operate in such an industry, nostalgia branding it's better for unique launches or celebrating important milestones.
On the other hand, if nostalgia is why people engage with your brand, then choosing to center it around nostalgia will be perfect. For example, you might run a vintage shop or an old record company, in which case there's nothing better than a nostalgic brand identity.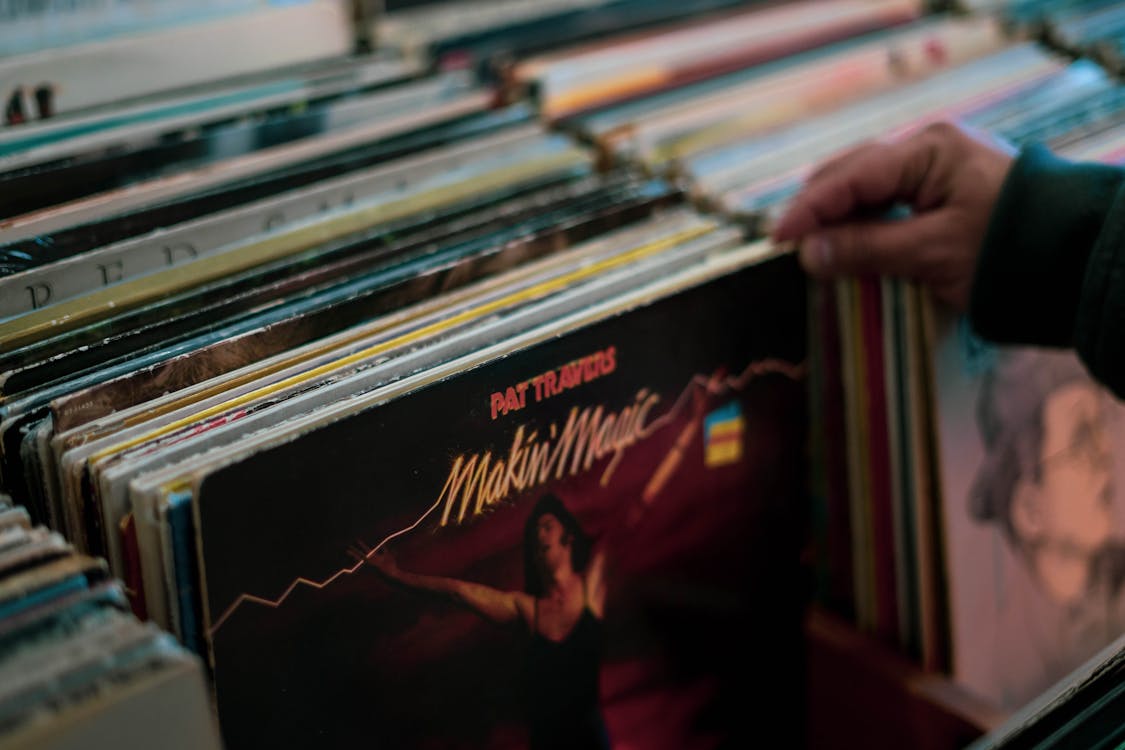 7. Highlight The Best Parts About The Era
Lastly, when focusing on nostalgia branding for any era, you must focus on the best parts. For example, when people get nostalgic about VHS tapes, nobody is getting nostalgic about having to track and rewind the tape; in fact, rounding it up incorrectly can destroy it. Similarly, reminiscing about the old Internet doesn't include dealing with annoying modem noises or slow load times. Nostalgia branding should focus on the positives, lean into the look, and skip the annoying parts.
Throw It Back Right – With An Experienced Brand Identity Designer
People get very particular when reminiscing about memories through a product. The moment you get it wrong, they're going to notice. The key to nostalgia branding is making it feel authentic. It needs extensive research, which will be difficult to achieve independently. Make it easy for yourself and throw it back with an experienced brand identity design service. These professional design services pay attention to detail and establish trends through a brand identity the right way.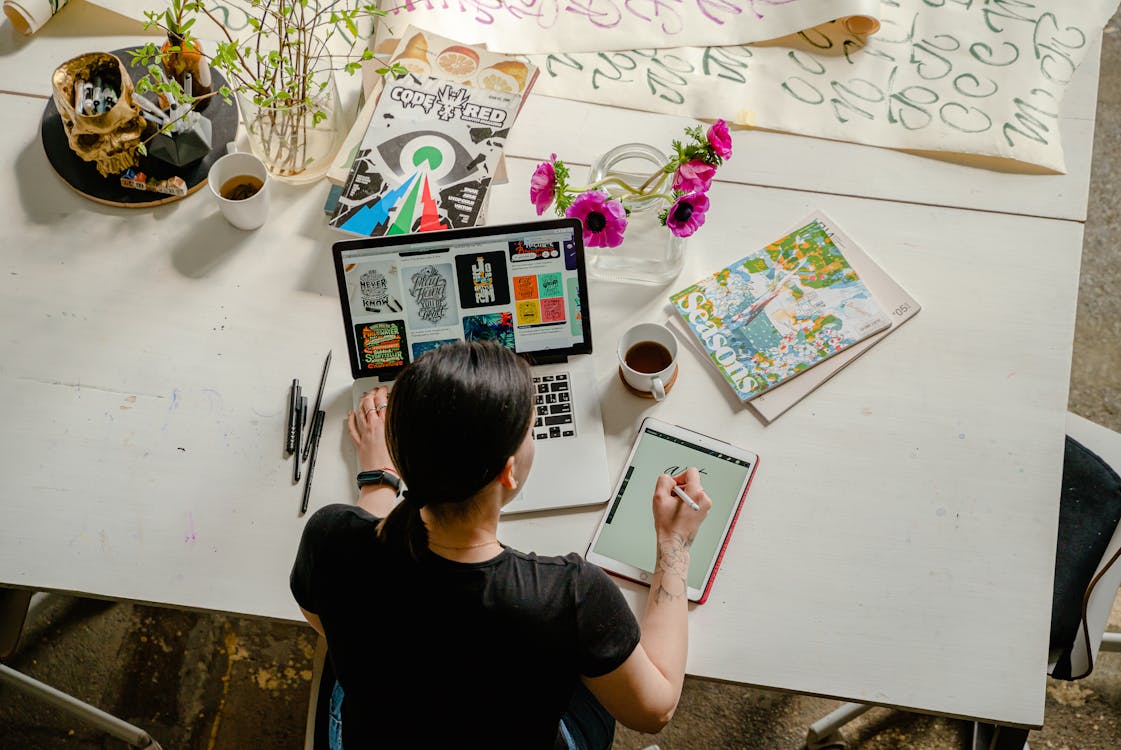 Brand Identity Design Services in Miami
Businesses don't want customers to purchase their products once — a company wants to create customers who wish to return. Customer loyalty is the primary goal, and that's possible only with good branding. A brand gives a business a more human side and lets people relate to it. If you want to create a brand that represents your business, professional design services can help. The Netmen Corp. offers brand identity design services. We strive to be a graphic design company that you can trust. We won't stop working until you're 110% satisfied. Check out our brand portfolio to see what we can do for you!
Want to learn more about design services, combo packages, or payment terms? Contact us! We'd love to help!