In this now-saturated digital marketplace, having a strong brand identity is the secret to distinguishing your offerings from your competitors'.
Since words can only go so far in conveying your one-of-a-kind business personality, brand identity allows you to leverage visual elements like logos, colors palettes, typefaces, and taglines to create a lasting impression.
According to Jeff Bezos, "Your brand is what other people say about you when you're not in the room."
Brand identity is who you are as a business; it comprises your business values, vision, and mission, how you communicate your offerings, and how people feel when they interact with your business.
Brand identity resonates throughout all aspects of your design and messaging. In this blog post, we'll talk about the components that constitute a well-developed brand identity.
Creating the "Face" of a Business
Your audience's memories are triggered by visual clues, which is why you need to think long and hard about the visual component of your branding.
Your brand's logo is essentially the "face" of your business, but it needs to do more than just look cool; it should evoke an emotion in your customers' mind.
Since emotions are a significant part of purchasing decisions, picking the right color for your logo can go a long way in impacting customer buying behavior.
Think about how people associate brands with particular colors like Amex's blue or Coca-Cola's red.
Take your time and do some research to create a unique color combo that best represents your brand; make sure it's easy on the eyes and memorable.
Set the Right Tone on Social Media
Use language that matches your brand's personality and incorporate it into your brand's social media interaction to reinforce brand identity.
Your customers don't want to be sold to, so you need to get creative with your advertising messages. Create posts that inspire, entertain, provide value, and encourage your customers to engage in a conversation.
Social media is also a great way to converse directly with your customers, where you can let them know that they are heard.
Be Consistent Across The Board
Both your offline and online customer touch-points, including your website, products, staff workwear, and business stationery, need to communicate a consistent message. This will help you nurture relationships and build trust.
When launching a marketing campaign, make sure your staff is briefed about the customer experience you wish to deliver. Every employee should have a clear understanding of your brand's marketing message to deliver a consistent brand experience every time.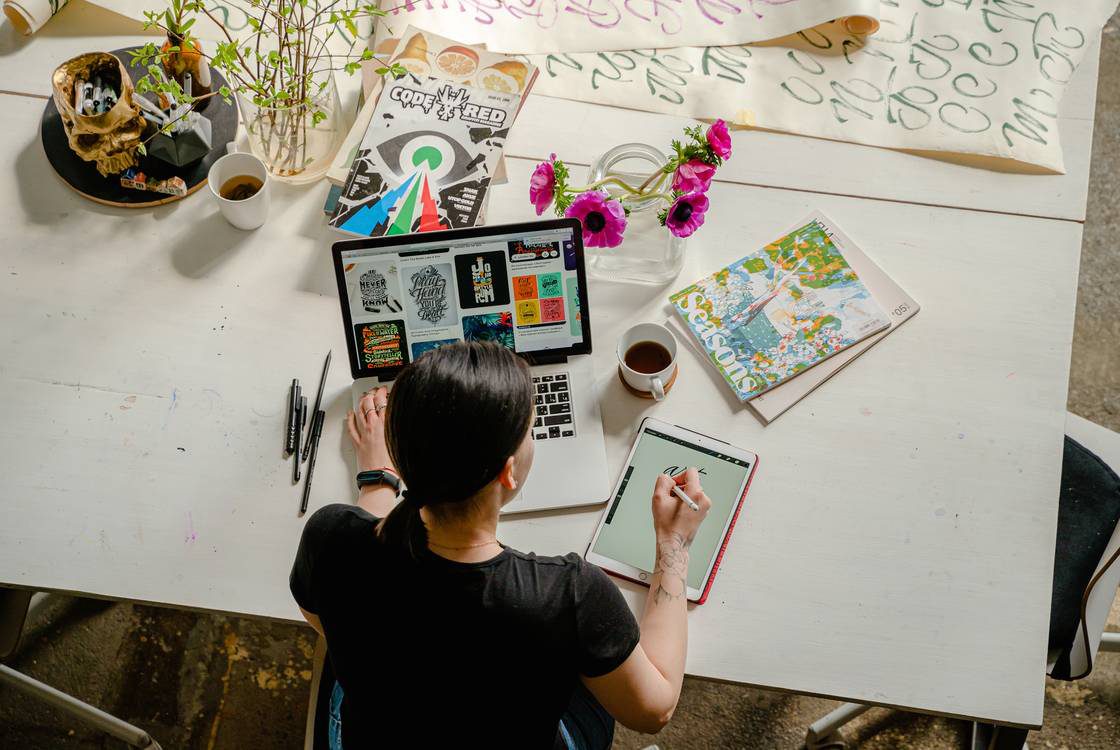 Create Cohesive Brand Messaging That Resonates with The NetMen Corp
Our designers leverage color psychology and a memorable logo to convey your brand's essence to your target audience.
We offer Customized & high-quality design services, ranging from custom stationery design to logo design, character and mascot design, custom illustration design, and more.
Get in touch with our team to find out how we can help you create a fresh brand identity that cuts through the noise.
Learn more about professional logo design services.