A graphic design company with experience you can trust.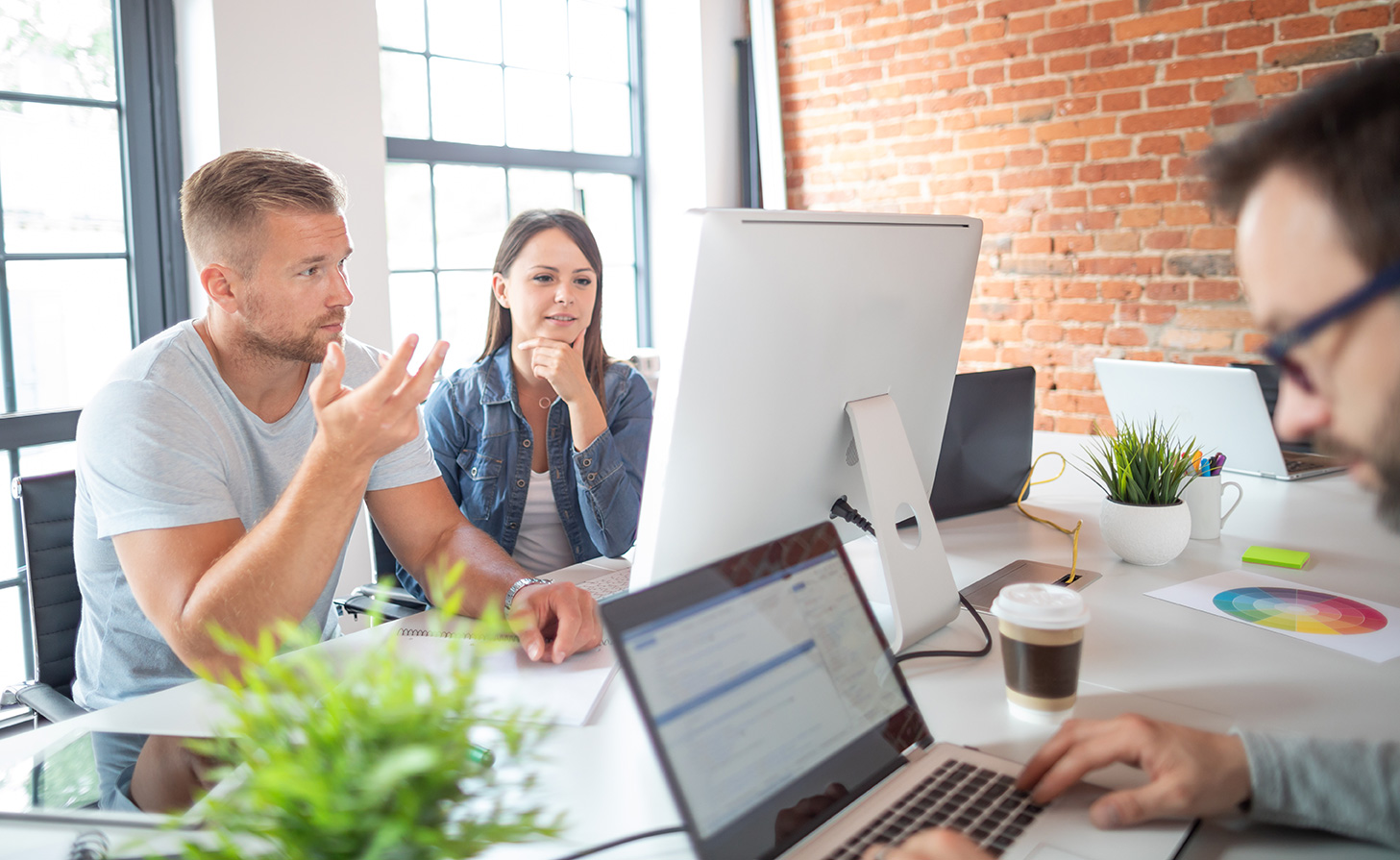 The NetMen Corp is an experienced graphic design agency with over 20 years in the industry. During this time, we have completed over 25,000 jobs for over 15,000 clients, all with complete satisfaction.
The multidisciplinary team at The NetMen Corp is made up of graphic designers, illustrators, web designers and developers who can fulfill any of your design needs. From creating logos to stationery and web design, The NetMen Corp is able to provide the visual design work for any business, big or small in a timely manner. We pride ourselves on creating the most innovative designs while providing truly superior customer service. We recognize the supreme importance in making sure the design process goes smoothly and have carefully crafted our services accordingly. The result is exceptional design work and affordable pricing.
The NetMen Corp has helped hundreds of companies develop their brands through logo design, marketing materials, packaging and illustration. Whether you are looking for a mascot or print design, The NetMen Corp can deliver any design request.
Why Hire Our Full-Service Online Graphic Design Firm
When you employ an agency, you want the experience to be as seamless and simple as possible. Hiring an online graphic design firm is the smartest way to go. You communicate your needs to us, and we fulfill them. We won't waste your valuable time with anything else. We offer fast answers to your questions, quick turnaround on projects and excellent attention to detail.
The best part is, when you work with our online graphic designers, whether it's for branding, stationery or custom package design, you'll get a consistent identity across all of your products. Your customers will be able to follow your branding across each medium. That builds a cohesiveness they'll respond to with enthusiasm.
You look more reliable and trustworthy when you have a uniform brand identity, and you can get there with one of the top-rated logo design companies in the country. Let The NetMen Corp help you do it!
Whether you own a business-to-business or business-to-consumer company, we can assist you with your graphic design needs. We have experience with a range of businesses and we know which approaches work best for each industry. This saves you valuable time because we're not experimenting with your brand — we already know what ideas are worth pursuing.
We're proud of the diversity of our clients and how well-attuned we've become to their branding and graphic design needs.
Are you ready to take your business to the next level with a more unified brand identity? Contact The NetMen Corp today to see how easy it is to work with a leading online design firm.