Custom and Original Logo Design for $149
Let Us Design A Custom Logo Design For Your New Business
Are you launching a new business? When it comes to getting your company off the ground, collecting quality customers to build a loyal following and branching out for future growth, success starts with your company's image. How will you propagate your company's unique selling points into the public eye? A custom company logo design for your new business is the perfect place to start, but you won't want to do it alone. You need a custom logo design company like The NetMen Corp to help get you off the ground.
With our talented, passionate team of designers specializing in creating new business logo designs, The NetMen Corp is your best choice when it comes to design. We offer a variety of competitively-priced, high-quality services, including:
The creation of unique, entirely new logos for companies just starting out
The option to refresh an existing logo or rework a logo idea for your new business
Complete access to creative concepts
Unlimited revisions during the design process
Individual account managers and design teams for your custom company logo designs
Impressive turnaround times 
Low competitive pricing without compromising quality
Quick response times
And more!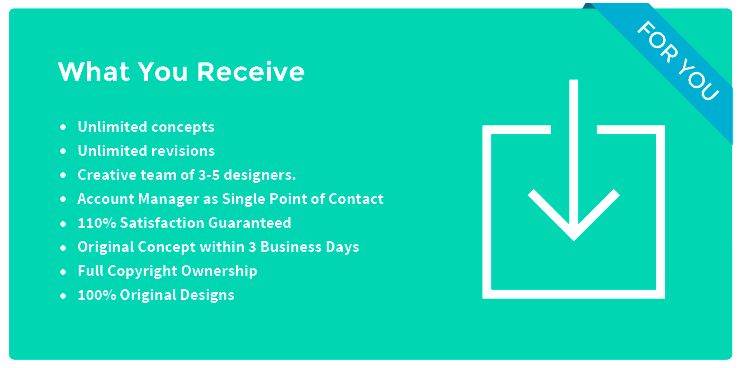 Why Choose The NetMen Corp? 
There are many advantages to employing professional online logo design services. Our designers can bring together your ideas in a logo that accomplishes all the things you're looking for creating a stunning look that you could never get from making one on your own. We listen to what you and your company stand for, and we translate that into a unique logo that makes a lasting first impression.
Employing professional logo designers will also save you time. Unless you have graphic design experience, it will take you lots of extra effort to design a logo, and that's the last thing you need while you're launching your new company. Because this is our business, we know how to conceptualize and execute a professional logo design in much less time. This means you can stop putting your precious minutes into designing and instead focus them on the areas where you best serve your company, such as drumming up new business, managing employees or increasing sales.
Our logo design stands out because we work with clients to reach their goals together. Above all, we want you to love the professional logo we produce for you. Other benefits of working with The NetMen Corp include:
100 percent custom designs and we won't recycle another company's logo for your use.
Affordable pricing
Serving all industries and sectors, no matter what your specialty.
A great brand starts with a superb logo, and we can deliver just that. Along with competitive prices and quick turnaround times, The NetMen Corp provides uncompromised, high-quality designs. We're experts in working with new businesses just like you.
.
Make a Memorable Business Impression With a Great Logo Design
Corporate logos symbolize the culture, vision and ambitions of companies. They are what people will associate with your new business. They represent your business's brand. Your company can't afford not to have a logo, especially when it's just starting out. The NetMen Corp offers a variety of logo design services online. Whether your new company needs to establish a unique brand or rework an existing logo that doesn't quite do the trick, we've got you covered. We also offer online and rush logo design and redesign online.
Consistent messaging is vital for customers to remember your brand. When you create your company's logo, it is essential to include the logo on your other marketing properties as well. Creating this uniformity of design makes your company appear more professional. This earns clients' trust. When they see that you are well-organized and consistent across your many business channels, they'll want to invest in you, giving you their money and their business.
Getting the right logo for your business will help your new company on the path to success. As experts in working with new companies, we can help you perfect your business's website, printed marketing material, packaging and more. Call us today and let The NetMen Corp's graphic designers create a uniquely stunning logo for your company.
HOW WE WORK
Step-by-step. How you can work with our designers.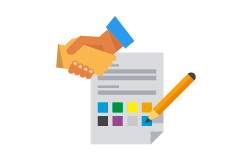 Date of Delivery
As soon as you have filled out the evaluation form and returned it to us, you will be contacted by your personal account manager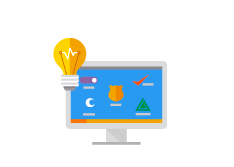 Presentations
Initially you will receive several design concepts, each one crafted in a different way, yet each retaining the core essence of your company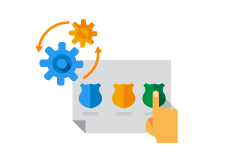 Revisions
When you have decided on your concept, you will receive 4-7 versions of the original concept with one working day.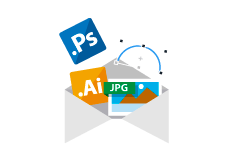 Final Files Delivered
Once you have selected the final design, you will receive the original files (Ai, Psd or HTML) and fonts in a zip file.
Customized & high-quality design services at affordable prices!
TOLL FREE 1-888-519-3443
Wouldn't go with anyone else for design / graphic work. Delivered exactly what we needed!
Pleasure to work with.
A fantastic contractor to work with – reliable, professional and able to understand my needs perfectly.
I'll definitely be using them again in the future.
Great. A+++ Very professional and patient with what we wanted.
I will definitely hire again!!!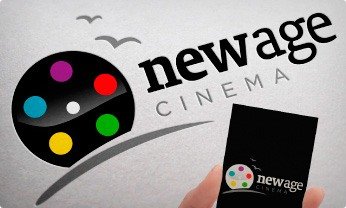 Incredible Combo Packages
The NetMen Corp offers innovative combo packs to fit a range of different needs and you do not need to start off your project with logo design. If you are unable to find the combo pack that meets your business requirements, contact us.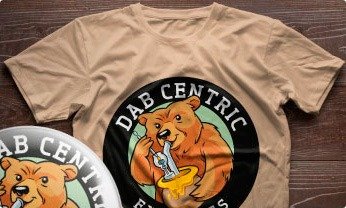 Happy Customers Everyday!
Dab Centric | USA | Mascot Creation "I've worked with other graphic designers before and I can honestly say that this company is the best in graphic illustration. Excellent work! They went the extra mile to get my mascot"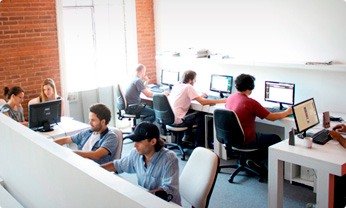 Have a Question? Contact Us!
Do you have a question regarding our products or services? Ask our design specialist who will be happy to assist you.Toll Free: 1-888-519-3443 Email: info@thenetmencorp.com