[av_textblock size=" font_color=" color=" admin_preview_bg="]
Las peluquerías se enfrentan a mucha competencia. Hay muchos lugares donde los hombres pueden cortarse el pelo, y necesita que su tienda destaque entre las otras opciones. Desea que sus clientes vuelvan una y otra vez debido a la alta calidad de sus barberos.
¿Cómo recordará la gente dónde obtuvieron ese gran corte? Necesita un logotipo distintivo para recordarles y volver a conectarlos a su ubicación para futuros cortes.

Un gran diseño de logotipo de barbería se convertirá en la piedra angular de su marca. La mayoría de las peluquerías no pueden costear campañas extensas de mercadotecnia, pero puede marcarse como el lugar para que los hombres obtengan una peluquería confiable y de alta calidad. Si su fuerza es su asequibilidad, sus cortes de pelo distintivos o su participación con la comunidad, debe reflejar eso en su logotipo.
NetMen Corp puede diseñar logotipos de barbero personalizados para su tienda. Puede usar nuestro logotipo en el escaparate de su tienda, en tarjetas de visita, para folletos y en cualquier otro lugar donde aparezca su nombre. Cuando obtienes un logotipo para tu barbería, muestras que estás completamente dedicado a tu tienda y a su futuro, lo que anima a los clientes a invertir en ti.
Las ventajas de un logotipo de peluquería personalizado diseñado
Puede pensar que posee una pequeña tienda y no está seguro de si desea gastar el dinero en un logotipo. Pero esto podría ser algo que se pague a sí mismo a largo plazo. Cuando obtiene un logotipo personalizado, envía muchas señales positivas sobre su negocio, como:
Hablando de su éxito

Una peluquería barbería nunca se organizaría lo suficiente para obtener su propio logotipo. Asegurar uno para su tienda habla de su estabilidad y capacidad para pagar un precio tan caro.

Reflejando su marca personal

Si desea una empresa que tenga éxito a largo plazo, debe establecer qué representa y cuál será su estética de diseño. Puede planear estas cosas alrededor de su logotipo.

Lo diferencia de sus competidores

Nadie más tendrá un logotipo como usted, lo que significa que las personas pueden encontrarlo en función de su logotipo.
[/av_textblock]
[av_button label='Comience Ahora!' link='manually,https://thenetmencorp.com/shop-now/' link_target='_blank' size='large' position='center' icon_select='no' icon='ue800′ font='entypo-fontello' color='theme-color' custom_bg='#444444′ custom_font='#ffffff' admin_preview_bg="]
[av_textblock size=" font_color=" color=" admin_preview_bg="]
Estudio de caso de diseño de logotipo de peluquería – Lamont tha Barber
Información del cliente: estoy buscando algo que diga Lamont the Barber sin ser explicado. Una navaja de afeitar abierta como una L con el resto de "dentro de un círculo como las agujas de los alfileres de rey usados ​​en Game of Thrones. Me gusta el uso de oros, platas y mis otros favoritos son rojo y negro.
Realmente no tengo una visión clara de cómo quiero que se vea mi logotipo, pero le pido que vaya a mi página de Instagram y haga que mi logotipo se base en lo que cree que me representa artísticamente. Me gustaría que mi logotipo se use en camisetas o en un alfiler.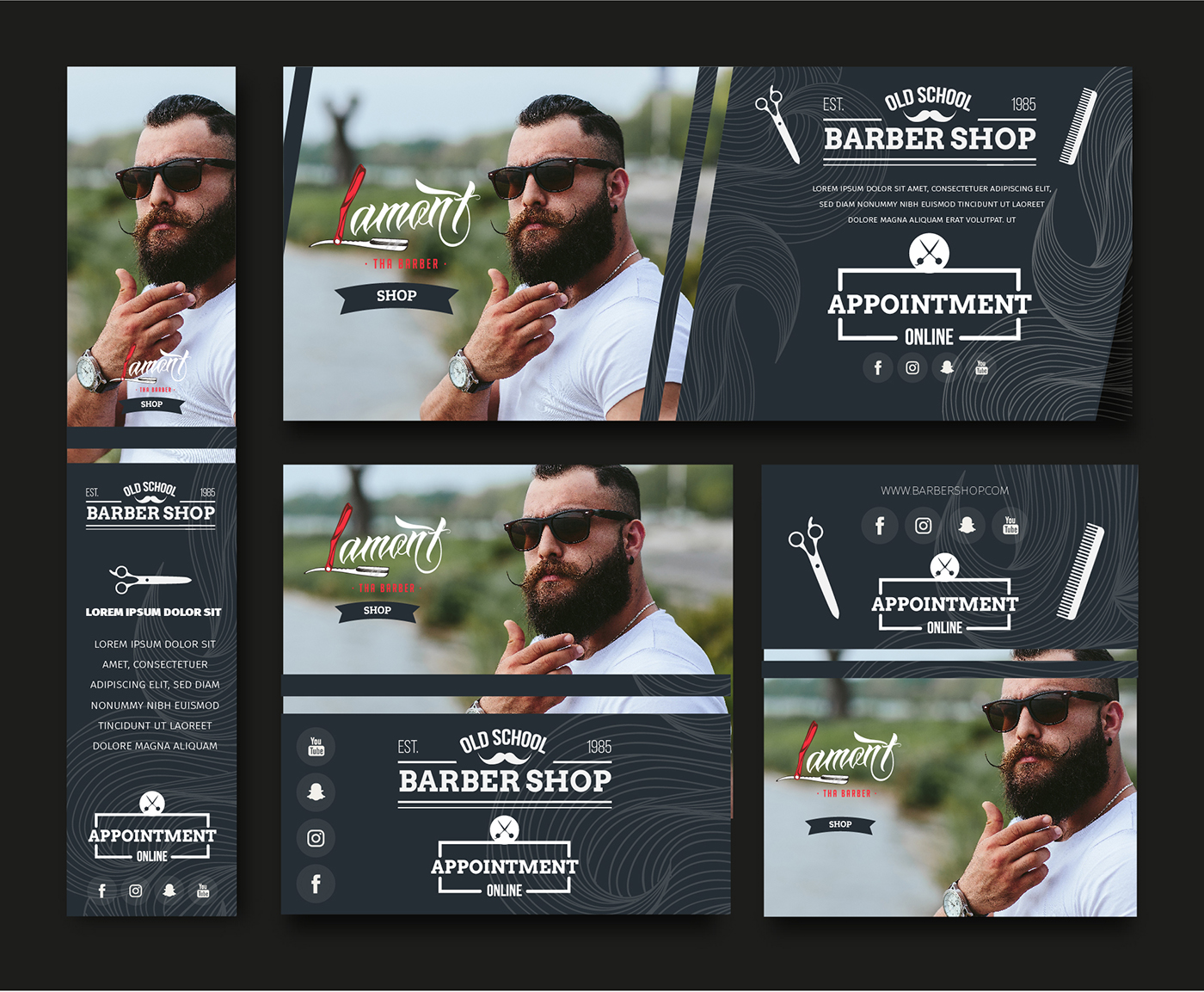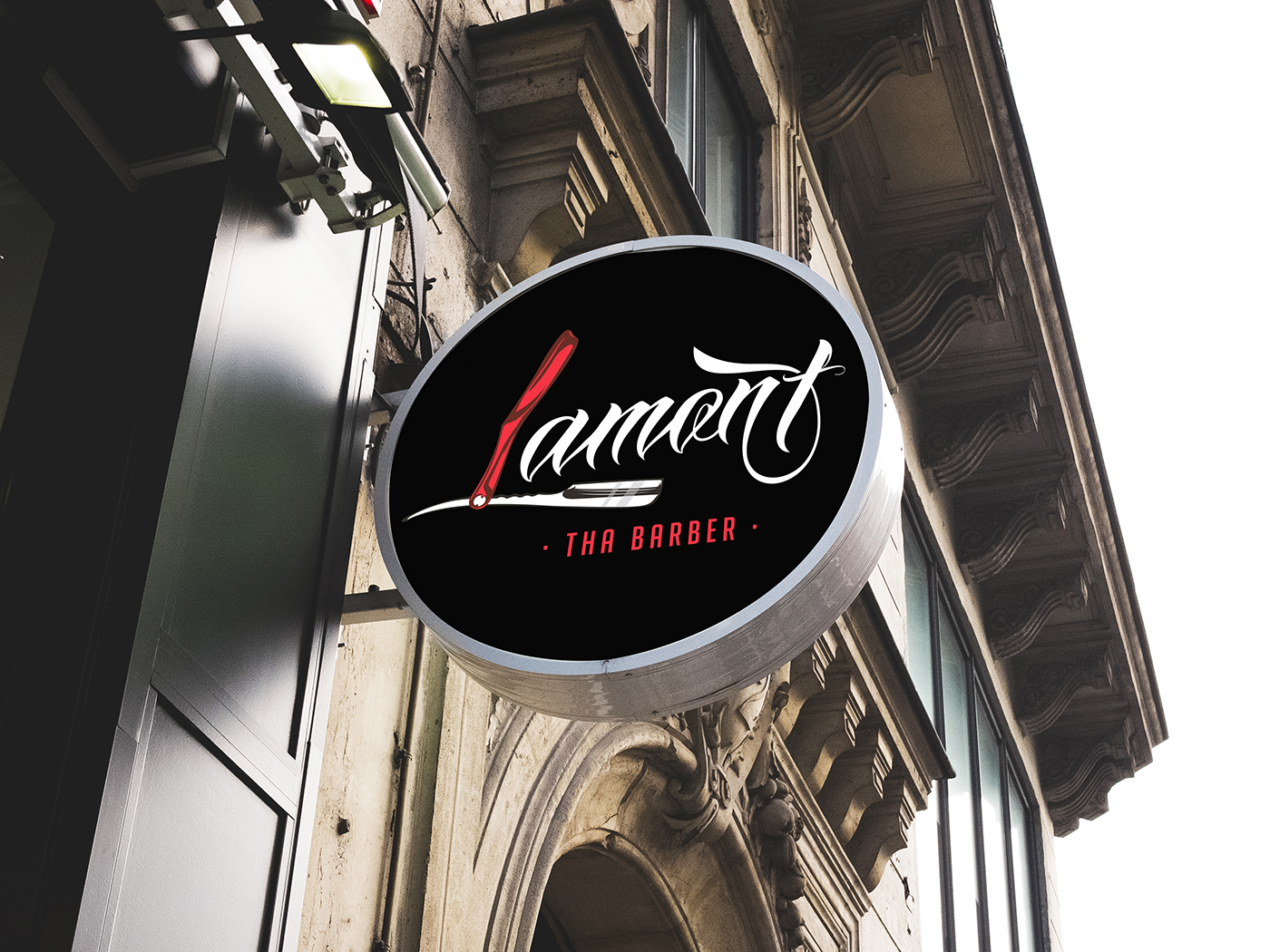 Disfrute de los beneficios de un logotipo personalizado de Barber Shop de NetMen Corp
Trabajar con The NetMen Corp brinda una experiencia extraordinaria. Le devolvemos su dinero si no le gustan las opciones iniciales que ofrecemos. Cada peluquería recibe su propio representante de cuenta dedicado que puede escuchar cualquier inquietud que tenga. Con The NetMen Corp, obtiene la facilidad de realizar pedidos en línea, desde una firma de diseño gráfico profesional.
Mejore su tienda al hablar con nosotros sobre un diseño de logotipo de barbero personalizado. Contáctenos en línea hoy mismo para comenzar.
[/av_textblock]
[av_button label='Comience Ahora!' link='manually,https://thenetmencorp.com/shop-now/' link_target='_blank' size='large' position='center' icon_select='no' icon='ue800′ font='entypo-fontello' color='theme-color' custom_bg='#444444′ custom_font='#ffffff' admin_preview_bg="]