Asóciese con The NetMen Corp
¿Es usted una agencia de publicidad o de diseño gráfico, un desarrollador web o un revendedor enfocado en brindar resultados a los clientes, desarrollar su negocio y lograr el éxito?
Ese éxito podría ser más fácil, cercano y simple de lo que jamás imaginó. Al asociarse con The NetMen Corp para el diseño de marca blanca, puede ahorrar tiempo, esfuerzo y gastos mientras brinda mejores resultados a sus clientes. ¿La mejor parte? Obtendrá una ganancia fantástica en el proceso.
Nuestros Servicios
Nuestros Servicios
Somos un equipo apasionado de diseñadores talentosos.
The NetMen Corp es un equipo apasionado de diseñadores talentosos dedicados a producir contenido de diseño gráfico innovador y de alta calidad para todos nuestros clientes. Diseñamos para cientos de agencias y revendedores en todo el mundo, y lo invitamos a beneficiarse de todo lo que tenemos para ofrecer.
Al convertirse en uno de nuestros revendedores de diseño, está invirtiendo en la oportunidad simple y optimizada de revender servicios increíbles, garantizar la satisfacción del cliente y mejorar la reputación de su empresa. Todos nuestros servicios están disponibles para usted como revendedor de diseño web de marca blanca.
Mantenemos los costos asequibles y dentro del presupuesto. Podemos trabajar en proyectos únicos o en múltiples proyectos a la vez. Le ofrecemos la flexibilidad de realizar el trabajo cuando lo necesite y solo para el producto específico que desee. Esto significa que no cobramos ninguna tarifa mensual, nuestros servicios se brindan cada vez que los necesite y se le cobrará específicamente por cada trabajo que solicite.
Asociarse con nosotros le permite beneficiarse de diseños llamativos y 100 por ciento originales que a sus clientes les encantarán.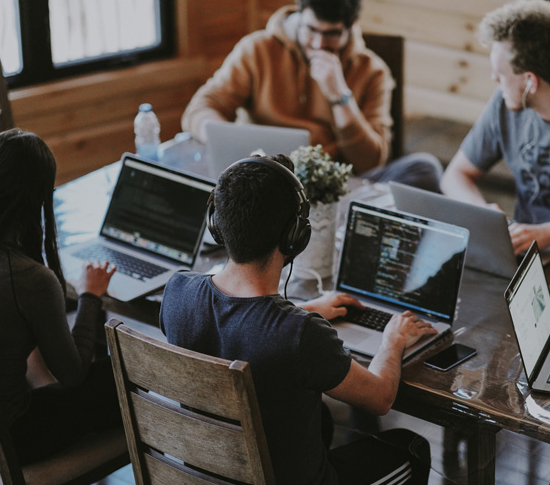 ¿Cómo trabajamos?
Trabajar con The NetMen Corp como un distribuidor de diseño web, logotipos o impresión de marca blanca lo beneficiará tanto a usted como a sus clientes, ya que reciben las piezas de arte gráficas, excepcionales y de alta calidad que necesitan, mientras usted obtiene un socio de agencia de marca blanca y gana ese dinero extra.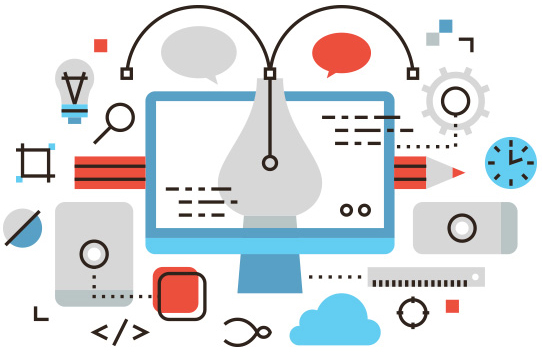 Si está interesado en la oportunidad única de convertirse en uno de nuestros revendedores de logotipos de marca blanca, revendedores de diseño web de marca blanca o revendedores de impresión de marca blanca, presente su solicitud ahora y cuéntenos sobre su empresa y sus necesidades.
Siempre buscamos establecer relaciones a largo plazo con nuestros clientes y nos esforzamos por nada menos que un escenario WIN-WIN-WIN para todos cuando utiliza nuestro programa de revendedores de diseño de logotipos de marca blanca.
Confiamos en poder convertirnos en su socio de diseño gráfico a largo plazo. Aplique en el formulario inferior de esta página o comuníquese directamente con The NetMen Corp hoy mismo.
Qué sigue…
Verá por qué debería postularse para convertirse en uno de nuestros revendedores de diseño web de marca blanca, pero es posible que se pregunte cómo funciona la oportunidad y cuáles deberían ser sus próximos pasos.
A través de nuestro programa de revendedores, puede mantener la relación existente con sus clientes y aprovechar su satisfacción a través de los servicios que ofrecemos. No es necesario mencionar que trabajamos para usted y que le brindamos soluciones creativas, ¡la discreción y el secreto son parte del paquete!
Ya sea que esté buscando una solución que pueda permitirle un modelo flexible para escalar sus ventas con su equipo actual o si desea subcontratar toda su producción, The NetMen Corp está aquí para usted. Ofrecemos diferentes opciones de precios en función del volumen que requiera, pero siempre establecemos el costo de sus proyectos con anticipación para que pueda tomar el control total de sus márgenes al decidir cuánto cobrar a sus clientes.
Comience Ahora
Si está interesado, comuníquese con nosotros para obtener más información sobre nuestro Programa de revendedores de marca blanca.