Out of the 1.5 billion websites on the World Wide Web, a little less than 200 million remain active. That's still a large enough wonder to make competing for top search engine rankings a struggle. Doing an amateur job on your website instead of trusting them to a web design company like The NetMen Corp can have consequences.
We'll probably discuss these downsides in a different blog, but today's update is about acquainting you with these upsides of hiring professional web designers for your business website.
Responsive Web Design
A responsive web design is a diverse approach to web design that enables all the sections of your website to render perfectly on more than the one device on which it was created. It accounts for window and screen size, not to mention different types of mobile screens like flip and folding phones.
A responsive web design enhances customer satisfaction and streamlines usability. Instead of paying a monthly fee to a company to maintain your website's mobile and tablet version, hire professional web designers to set up a responsive website and educate you about maintaining your interface. We can't predict if your website will need our services to adapt to upcoming mobile phones, but at least you won't have to pay another company a monthly fee to maintain a responsive web design.
Shorter Load Time
A website set up by professionals improves customer experience and drives sales because it has a shorter load time and is generally efficient due to several reasons:
Knowledge: Web designers would know the plugins and tools your website requires to perform better. Thus, they can reduce your load time exponentially and secure your WordPress or Shopify platform while they're at it.
Hosting Recommendations: The platform you end up choosing has an impact on your website's performance. A web design company would know which platform to recommend to optimize your performance on search engines.
Scalable Performance: The last advantage web design companies offer are several tools like GT-Metrix and Pingdom that you can use to test your website's performance. If it scores above 80–85, you're in safe hands.
Aesthetically Pleasing Designs
The interface is one of the main reasons visitors leave a website. When a website is difficult to navigate or plain boring, your users won't stick around long enough to figure it out. They'll click close or return to the search engine to search for a different business.
In other words, you can lose business due to a subpar or overly complicated web design. Setting up a professional website like Apple and BMW is the only way to ensure that your web design follows all the best practices. These brands focused on the design aspects of their products before marketing their performance, which led them to become leaders in their respective industries. You can do the same for your small or medium-sized business.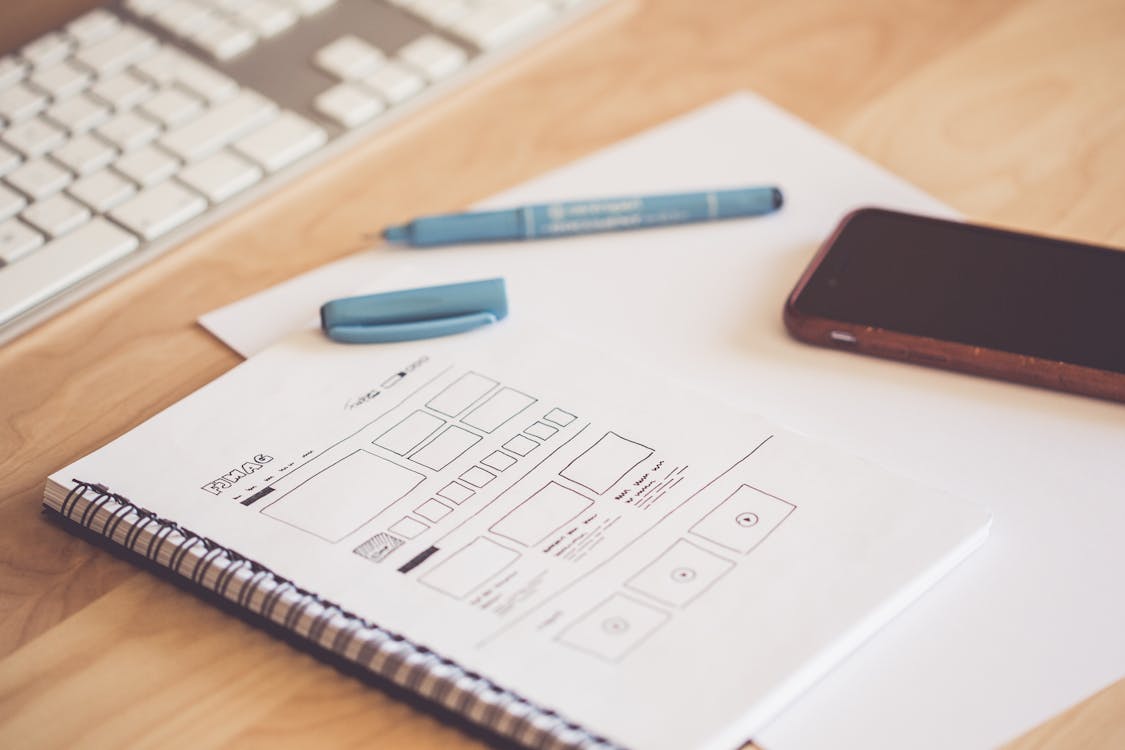 The Perks of Search Engine Optimization (SEO)
A website design that accounts for Search Engine Optimization (SEO) is a high-ranking website. It's better to trust a professional with this all-important task, which can involve a lot of brainstorming and research to achieve the following:
Target audience
Keyword research
User intent
Mobile SEO
Crawling
Technical SEO
Indexing
Backlinking
Content
All SEO begins with keyword research, which is more than finding high-traffic keywords; it's about finding keywords your target audience is searching for. Poor keyword research is the main reason your potential customers have difficulty discovering your business.
You can bring your brand identity within their eye range by incorporating the keywords they're searching in your content through a professional website design company. They'll start with the ground-up, improving your ranking through user experience followed by SEO content.
Better Design Process and After-Design Support
Even when you're qualified, designing your website can be a massive undertaking. You'd be much better off focusing on the business side than juggling your business and its online infrastructure.
A website designer would save you loads of time by designing and developing, not to mention debugging your code, which can often take just as long as the design process. Develop your business and hire a professional to develop its online platform to save time simultaneously.
Moreover, you have the benefit of hands-on support from a professional. If your website crashes and you don't have the resources to restore it, you can always trust your web designer to rise to the occasion and reduce your online downtime.
Top Industry Trends at Your Disposal
You can't be expected to catch on to a rapidly changing industry, but you can hire someone who does it for a living. Website design agencies follow technology trends like Google's crawlers track content.
A professional would not only give it their all to create a website but also leverage the latest mobile technologies in the design process—they'd make mobile traffic their focal point because it's how 90% of the world's population goes online.
Applying the latest industry trends can attract new customers and retain your existing clientele. Instead of keeping up with these ever-changing practices, recruit an experienced service to do it for you.
The NetMen Corp is second to none when it comes to experience. Trust our 20-year-strong experience in the digital design and development industry for a highly responsive and well-design website. Get our web and graphic design services for online and offline purposes, such as custom websites, stationary, packaging, and logo design, to name a few. You can also purchase templates for your company's digital and traditional marketing needs.
Get in touch for white label design services in Miami.