Have you spent thousands of dollars on your online marketing approach and still haven't gotten desired results? Maybe there's something that you're neglecting. Most businesses don't understand the importance of good web design for their business.
This blog post will highlight the importance of a good web design for running a successful online business.
What is a Good Web Design?
A good web design is much more than just colors and font style. It is the art of interacting with the audience to convey your message in an attractive and compelling manner. It's the skill of keeping the audience engaged on a website. Without a Website Design and Development Company Miami, your marketing efforts may go down the drain.
Importance of a Good Web Design
First Impression
Web design is important because it's the first thing that your customers notice on your website. If you want to impress your audience and stay ahead of your competitors, a good web design can make a huge difference. It's important to ensure that your website is attractive and easy to use and navigate. Otherwise, your customers won't even bother going through what you have to offer.
Building Trust
A good web design plays an essential role in gaining your customers' trust. It helps you present your products in a professional manner. From your website to your social media pages, the graphics of your content also shape your brand image and give you a competitive edge in the industry.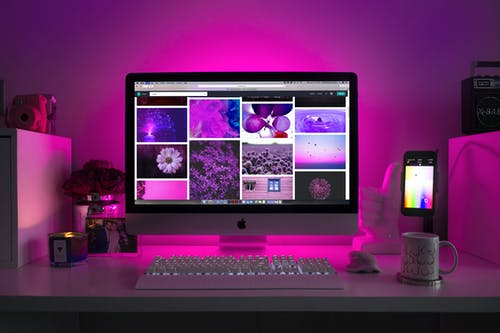 Search Engine Optimization
Regardless of the time and effort spent in developing SEO content, you won't get the desired results if you have a poor web design.
People tend to look at the graphics and visuals before reading the text. If they aren't impressed with the web design, they won't bother reading the text.
However, if your website has a good web design and appears professional and appealing, people are likely to revisit it.
Customer Loyalty and Satisfaction
Effective marketing isn't just about selling a product; it's about winning your customers' loyalty and satisfaction. It's about encouraging them to contact you to find out more about your business.
A good web design makes it easy for customers to find what they were looking for. If they have a good experience navigating your site, they will not only keep coming back but also encourage others to check out your website.
If you're in the process of choosing a graphic designing company, you can check out our services. At The NetMen Corp, we provide professional, custom logo design, print design, product packaging design, stationery design, custom illustration design, mascot character design services, Amazon product listing design and much more. Get in touch with us to discuss further.