LEGAL SERVICES LOGO PORTFOLIO
In our portfolio you can see examples of the wide range of styles and quality our design team can achieve. Please, choose the right service from the filter below.
Logo and Graphic Design Services for Law Firms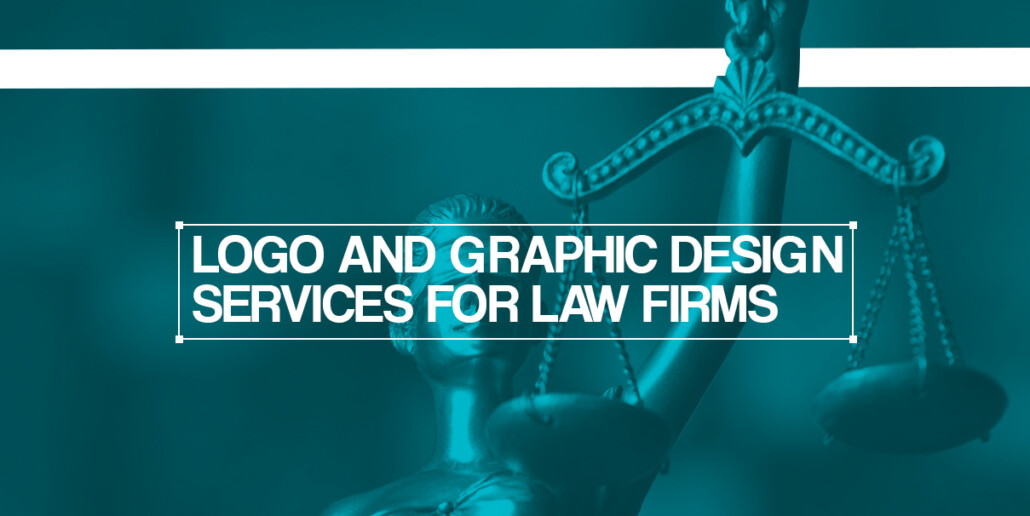 Ready to raise the bar — your legal firm's graphic design and logo bar, that is?
Professional and creative law firm logos are only the start to convey authority, advocacy and expertise to prospective clients. You also need to connect with clients, represented by a visual brand that's as unmistakable as it is impactful.
The NetMen Corp's design suite for lawyers is here to do just that. We've worked with dozens of law firms to craft compelling messages, communicate value and sum up unique approaches to legal services. Let us do the same for you.
Why Do Law Firms Need Logos and Professional Graphic Design Services?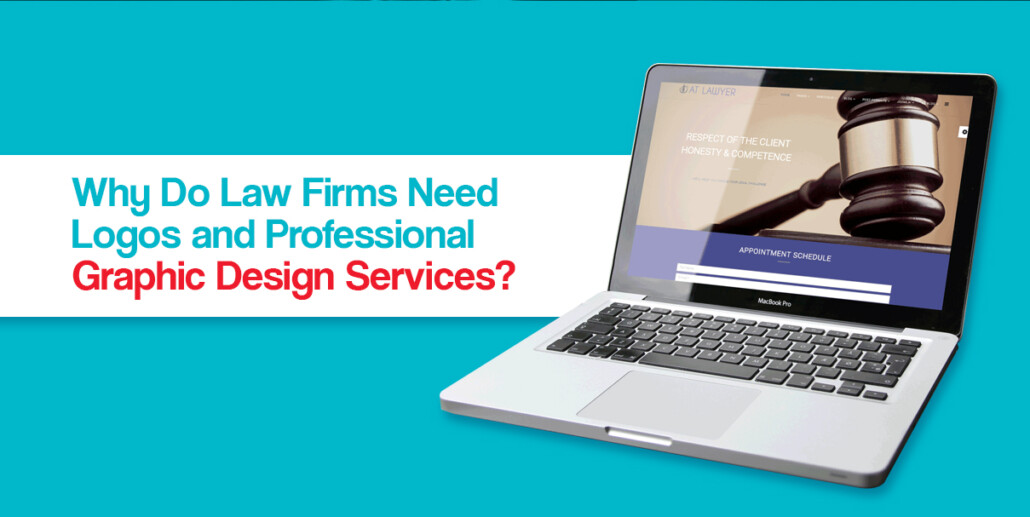 Today's modern law firm needs to demonstrate presence and professionalism as much as it does personality. Consumers simply expect more, and they will turn to firms and businesses that deliver both the quality services and the quality relationships they crave.
Unique law firm branding is the way to strike all that. A custom-designed brand curates your law firm's specialty beyond legal counsel stereotypes. It says who you are and what you're about. It tells a story and sets a standard for what clients can expect before stepping foot in your office. What's more, your custom logos and designs can be displayed anywhere, across physical and digital platforms alike, all to create a cohesive brand narrative that connects with and compels your target audience.
Here are only a few places where the power of your law firm designs and branding can be harnessed:
1. Law Firm Logos
Logo designs lie at the heart of law firm branding. From business cards and letterhead to icons on a mobile app, logos are the face of your business — and as such, must convey your unique selling points, expertise, professionalism and poise all at once.
In few industries is this as important as law. The nature of your market means establishing trust from the beginning. People turn to you when in need of particular guidance and services, be that for taxes, divorces, estate settlements, business counsel or any other legal advice. These services rendered can be both emotionally charged and highly technical. A logo encompassing all this through unique typeface, icons and color schemes will allow your full professional identity to flourish.
The importance of professional legal logos isn't just for flash, though. Consider all the ways a professionally designed logo enhances what your legal expertise already brings to the table:
Break from the generic: Take familiar legal iconography, like weighted scales, and have them reimagined into a memorable yet relevant branded image.
Build positive rapport: Your logo influences others' perception of you. It's a creative way to establish trust and warmth alongside credibility and authority.
Showcase your specialty: What niche or category of law do you practice? Your logo should, in some way, capture it.
2. Law Firm Website Design
Your website is the first thing clients will likely assess about you. And once they form a first impression, it can't be changed.
These near-instantaneous impressions aren't shallow, either. A professionally designed, high-quality and user-friendly lawyer's website can build more trust and encourage more interactions than nearly any other kind of marketing today.
What's more, you can wield your professionally designed legal website as more than a client receptacle. The best law firm websites these days include digital resources, blogs, animated videos and case studies for the public to access — all to position yourself as an industry authority and exceed every aspect of consumer expectations.
Whether in need of a new site or a law firm website relaunch, a graphic design partner can implement the following:
A digitally-primed logo
Aesthetically minded yet professionally relevant website "look"
Mobile-friendly functionality and layout
Persuasive, powerful and easy-to-read copy
Intuitive website navigability
On-brand graphics and imagery
A complete, custom style to set yourself apart from competitors
3. Law Firm Print Ads
A graphic design agency can make your print ads pop — for all the right reasons.
As part of creating your custom law brand and seeing its vision executed, a professional graphic design service understands how and where to implement branding across traditional print strategies. This marketing category is about more than catching the eye. In a lawyer's or a firm's print ads, there's only so much room to communicate a core message, deliver relevant yet compelling details, provide contact information and showcase high-quality images — all amidst a stylish and balanced layout.
We can help you do all that, and more, through your legal firm's print ads:
Understand your audience's visual tastes and preferences, making your firm more memorable and converting memorability into business
Amplify the reach of your custom legal logo
"Hook" viewers to respond to your ad's call-to-action
Increase brand visibility and awareness
4. Law Firm Stationary
In an industry where authority and organization are so critical, a law firm cannot neglect something like stationery.
These professional paper items immediately denote that your law firm is a legitimate, robust and top-of-the-line service so well established, it prints its own branded paperwork. From letterhead and envelopes to thank you cards and notepads, it's an impressive and truly one-of-a-kind statement that makes an immediate impact.
The best law firm stationery designs are accomplished through a partnership with an established law firm print design studio, one familiar with this industry's unique print logo and brand curation. They can assist in making your stationery:
Enhance your professional reputation
Present clean and trustworthy documents to constituents
Further flex your unique law firm logo's muscles
Showcase the time, thought and attention to detail invested in your firm
5. Law Firm Business Cards
Last but never least, your creative law firm logo and graphic designs find a key home on your business cards.
There's simply no substitute for polished, personalized business cards. You want to feel proud when you hand it to clients and colleagues, not left wondering at their impressions or second-guessing fonts and color schemes. What's more, the impact of a successful business-card exchange is the foundation of professional networking. You cannot come up empty-handed when these situations present themselves.
A business card's tone and style should be consistent with your firm's other branded material. A graphic design partner can assist in transferring brand aesthetics while still showcasing the information a business card needs:
Your law firm's logo
Your professional title
Contact information
On-brand coloration, lines, spacing and more
All formatted to be original and professional, forging the right impression
What Makes Our Law Firm Graphic Designs Special?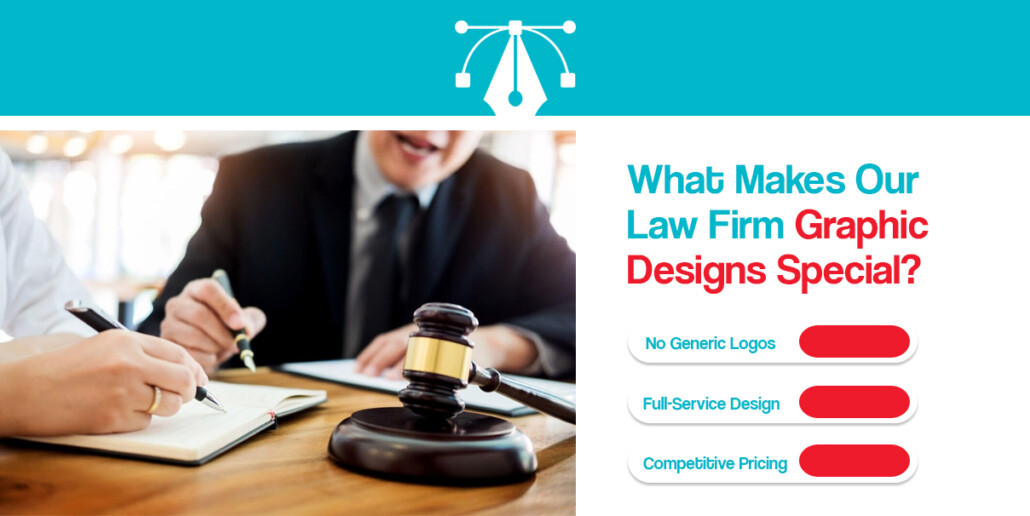 From our logo to our print and digital designs for lawyers, we at the NetMen Corp go beyond graphic design as a one-and-done service. We partner with you to craft the exact visuals that fit your law firm's distinct personality, knowledge and authority, creating a brand that ultimately tells your story — not just what we think that story is.
This consideration, collaboration and attention to partnerships rather than routine transactions sets us apart from other graphic design agencies. Through our team of talented designers, programmers and dedicated account managers, we guarantee you'll get a professional legal logo and collateral fitting your vision. You can expect the following when you partner with the NetMen Corp:
1. No Generic Logos
At the NetMen Corp, we take pride not only in delivering highly unique and individualized legal logos crafted on a project-by-project, client-by-client basis but also in crafting those logos beyond the standard graphic-design process checklist.
Logos are creative yet nuanced. Even traditional legal iconography like the scales of justice or a gavel will be tailored to represent your exact mission and values. Nothing will look ripped from clipart — ever.
In fact, the best logos and icons strike a sort of design paradox — they are unique and one-of-a-kind yet look deceptively simple. In an industry where professionalism dominates, we achieve this balance time and time again.
2. Full-Service Design Studio With Cohesive Branding Packages
Since everything is done in-house, we boast leading turnaround times for our graphic design work. Your firm receives its first set of original logo design concepts within three business days. From there, we whittle, tweak and chisel until every detail is to your complete satisfaction, using the same core team of designers and account managers for consistency and cohesion. We can also offer online and rush logo designs as well as combination law firm design packages.
3. Competitive Pricing

Our logo design packages come priced at a fixed rate of $149. This price includes unlimited concepts and revisions. We don't stop creating and communicating until you're 110 percent satisfied. The NetMen Corp can also:
Refresh existing logos for $99
Create a custom app icon for $135, taking your logo mobile
Design a full-suite, multi-collateral corporate identity package for as low as $299
4. Experts in New and Small Law Firm Graphic Design Partnerships
New lawyers and law firms stand to especially benefit from a branded identity, one that's highly original and high quality. A cohesive brand identity across your collateral legitimizes your legal business and relays all-important trust and counsel — the backbone of your industry. The NetMen Corp specializes in new and small firms and businesses. We understand your needs, and we will exceed your expectations.
5. It's Genuinely About You
Your expertise. Your vision. Your satisfaction. We listen to your ideas, opinions and stories at every stage because we know this is what makes a design come to life. We offer unlimited revisions on law collateral like new or revamped logos because we recognize branding as a two-way process, not a one-and-done transaction. And we prioritize all this through our unique design project process model:
Dedicated account managers: You will always have a designated point of contact to personally field questions or concerns, quickly and directly.
Product evaluation survey: An in-depth survey completed by our clients to assess the many angles, nuances, values and preferences of their unique firm.
In-house graphic design team: The same group of individuals will create and collaborate on your actual branded legal designs across its lifecycle, all to curate your cohesive law firm story.
The Process of Creative Law Firm Logos and Graphic Design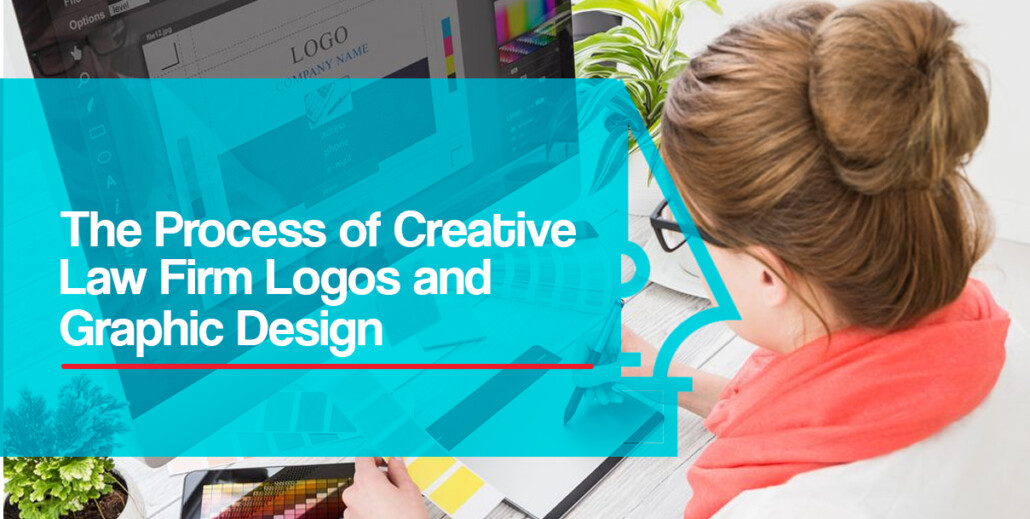 Our 100 percent custom-crafted, original law graphic designs are completed at fixed prices for your ease, transparency and satisfaction.
We follow a process that maximizes your input and minimizes assumptions and design lead times. These values exist at every step of our law firm's graphic design and branding partnership process:
Project selection and down payment: You select the exact design products and services required for your firm. Once you've chosen, we initiate a consultation after an online down payment of $99. Many of our clients have also reached out to us early on for package recommendations or with questions on custom services and quotes. We're happy to help.
Design project evaluation: Your dedicated account manager will communicate with you to establish initial design needs, concepts and timelines. Then, to ensure your logo and branded collateral are authentic to you, we'll provide brand surveys for you to complete relaying your firm's unique nuances, values, authority and mission. We use these surveys as the primary creative inspiration to begin designing.
Date of delivery: Your account manager will reach out to you to answer any further questions or relay continued information between you and our designers, illustrators and programmers. Within three days of completing your survey, you will receive your first set of custom design concepts from your designated design team.
Design concept presentation: You and your account manager will review several different design concepts. While the majority of our clients pick a concept from this first batch, we truly care about your thoughts and insights. We continue generating unlimited concepts from the same design team until you are 110 percent satisfied with the direction of your legal graphic design branding.
Client insight and revisions: Once you've selected a core concept that meets your vision, you'll receive four to seven detailed versions of that concept within one business day. These detailed versions are project specific, showcasing how that concept looks and displays across various collateral. We again mold your opinions and insights into revisions until the designs exceed your expectations, usually within two to three days. All these final revisions and modifications are included in your fixed price — absolutely no surprise charges.
Final files: We produce final designs and send them to you in their relevant, editable image files. After paying the remaining project balance, you are now the sole copyright owner of your law firm designs.
From project selection to file transfer, this entire process averages just ten days.

Contact the NetMen Corp For Your Professional Law Firm Graphic Designs
Your law firm's professional identity and branded materials are simply too important to neglect.
Through your custom legal logos and designs, prospective and established clients alike develop a deeper connection with your services. You stand to control your firm's image, which in turn brings in more business as your reputation expands and your brand grows even more.
Yet these very same designs must court a "wow" factor, all while still showcasing trust and industry credibility. Law firms that stand out from their competitors are law firms that set the standard in their communities, becoming the go-to authoritative and reliable counsel.
The NetMen Corp can help you get there. With over ten years of graphic design experience and dozens of partnerships with logo designs for lawyers and law firms, we understand the nuances of visually representing this industry. We are as creative as we are strategic, tailoring the exact branded reputation you need for your law firm.
Contact us to get started on your best law firm branding.