It takes around 1/10th of a second for a person to build an impression about someone, and a website is no different. In milliseconds, a visitor will decide whether your website is worth their time or not. Since the visuals and ease of using the website will convince a person to give you their business, it needs to be aesthetically pleasing and functional. Whether you hire a website designer or use a template design, you need to understand what goes into it. Multiple factors make a website what it is. So, let's take it from the top and understand the basics of making your website stand out.
The Design & Appearance
1. Start With Grids And Layouts
Web design basics start with a grid system. This system is a layout with some measurements and guidelines. It's also split into columns where you'll place the content and gutters, which are the empty spaces between the columns. The grid system also breaks pages into sections to make hierarchy and content organization easier. The grid and layout impact the responsiveness of a website. There are multiple types of layouts:
Fixed Layouts
This layout is static,i.e., it will stay the same no matter the screen size. Sizes for this type of layout also on depend on pixels. This is the least recommended type of layout because it's so rigid. If website visitors have a small screen, they'll have to scroll horizontally.
Fluid Layouts
A fluid layout is flexible and will adjust according to the screen. This layout also focuses on percentages instead of pixels. However, it can have readability problems because text columns can become very narrow on a small screen, making text illegible.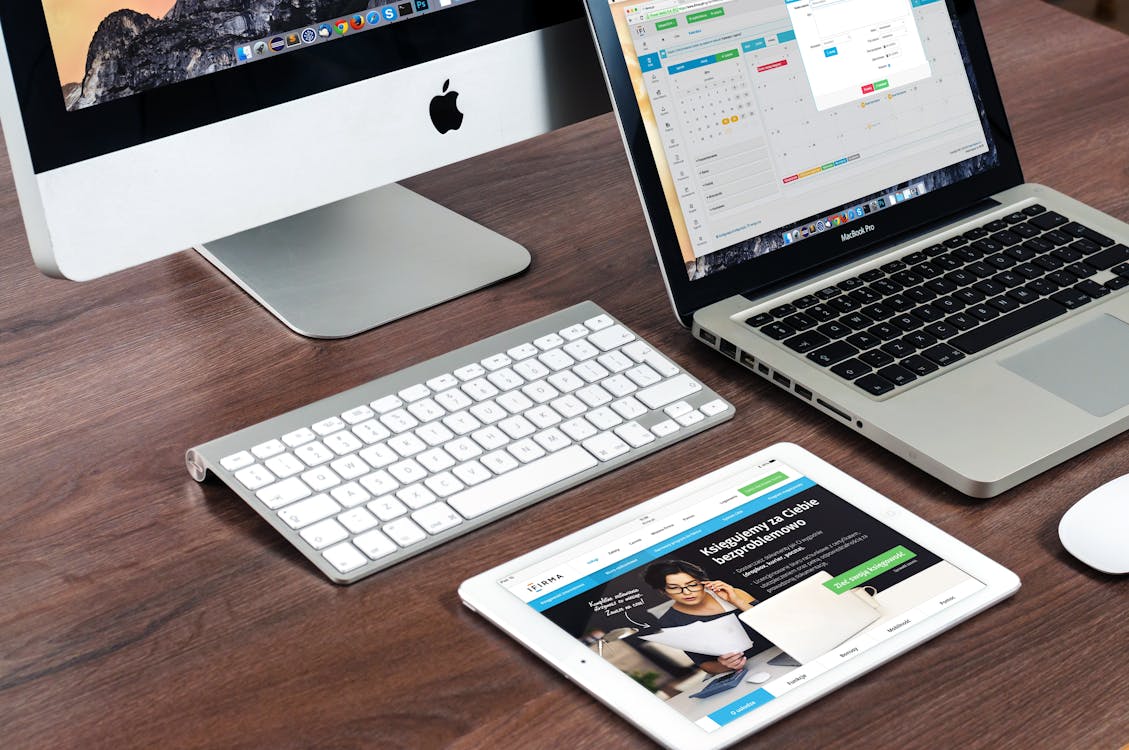 Adaptive Layouts
An adaptive layout is a grid with several breakpoints. The website will move to the following layout design when a window becomes small or big enough.
Responsive Layouts
Responsive layout is a mix of fluid and adaptive layout. Web design services recommend this layout because the website looks good in every size. It will adjust as screen size changes, but it has breakpoints instead of depending on percentages.
2. Create A Visual Hierarchy
An efficient website combines information architecture and visual hierarchy for a seamless user experience. If the information is well-structured, aesthetically appealing, and digestible, users will have an easier time on the website. There are several ways to improve the visual hierarchy of your website:
Use colors and contrast to draw the eye towards specific text or buttons.
Add negative space around elements where you want more attention.
Keep the layout symmetrical.
If you want more focus on certain elements, make them bigger.
According to research, our eyes are trained to follow predictable reading paths. The F-shaped scanning pattern is more common.
3. Figure Out The Navigation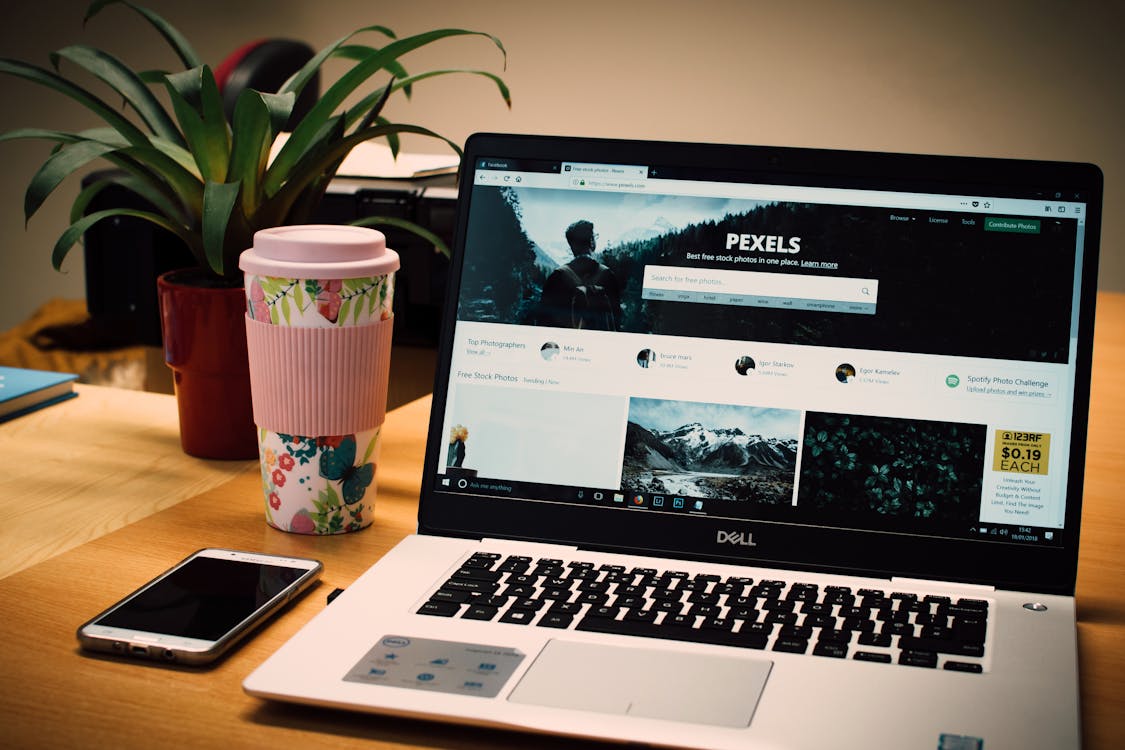 Website navigation should always have hierarchy, simplicity, and versatility. Navigation is key for a good user experience because it helps them get where they need to go. There are multiple types of navigation, and you can add more than one on a website.
Top Navigation
Clear from its name, this type of navigation is on the top of the website. If you have multiple pages, you can add dropdown navigation. It will expand to give users more options.
Hamburger Navigation
Have you ever seen three horizontal bars on the left or right corner of the website? This is the hamburger navigation style. The website menu can be found by clicking it. It's an excellent way to keep your website simple and clutter-free.
Footer Navigation
The footer navigation is at the bottom of the website. It usually has information and links that aren't a priority but offers support to users or has other links a user might need. It includes things like FAQs, social media icons, blogs, etc.
4. Decide Your Colors And Fonts
Branding is an integral aspect of a website and how a user will identify it. Branding is the image a website wants to portray. For good branding, you need to focus on color and font. The color and font choice should be consistent with your brand. A web designer is always a good choice when creating a website because they understand color psychology and the emotions it evokes. Even if you're DIYing a website, you must familiarize yourself with it first.
We have some advice in mind that you should follow when picking fonts:
Use a serif font for your headlines. Serifs fonts are 5% more legiblethan sans-serif fonts. Because of better readability, they are a common choice for headlines and subheadings. Sans serif fonts are more readable at smaller sizes, so they're a good choice for body text.
Avoid overloading with fonts. Your website design should be attractive and readable. That doesn't mean building one jam-packed with various fonts. It will make your website look cluttered. Instead, pick a few fonts that don't clash together.
5. Pick The Content
The content is what draws visitors in and keeps them engaged. It consists of text, images, interactive elements, and videos. The content will give your site a purpose and can inspire the user to take action if done right. The content can go two ways: keep it trendy or true to your brand. Marketers love adding stylish content and driving engagement but keeping it authentic yields better results. If you want to keep it true to your brand, talk about your story, mission, products/services, case studies, etc.
6. Have Interactive Elements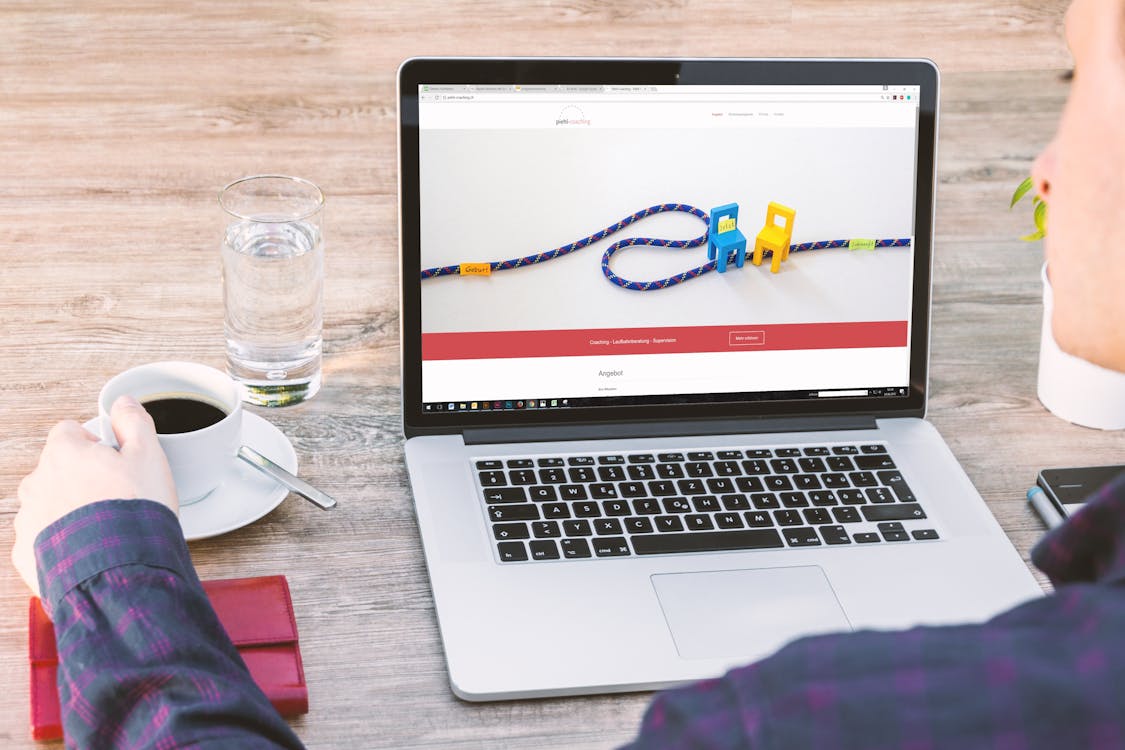 Every business with an online presence wants an engaging website to create the best user experience. The most basic way through website design is to add interactive elements to your website. It will make the website more fun, and it will also benefit user engagement. Interactivity is a good way to intrigue visitors and inspires them to visit other parts of the website. Such elements will allow your users to connect and learn more about your offer. They can include:
Surveys
Calculators
Interactive infographics
Virtual product testing
Quizzes
Social media sharing buttons
These are just a few common examples of interactive elements a website has. You can add whatever you like; the sky is the limit! However, if you're interested in a more complex interactive element, speak to your web designer first to see if it works with your brand and type of website.
7. Ensure Consistency
The design should be consistent across the website. Imagine having a nature-inspired homepage only for a website visitor to move to the next page and see a completely different theme. They'll either be put off or find it overwhelming. Either way, you may lose a potential customer. Imagery is always a great way to entice a viewer, which makes it a very effective tool for websites. Mixing imagery from different themes does not make a good website. Consistency in theme and imagery will ensure your website looks and works harmoniously.
Don't Forget The User Experience
The design is the first thing people will notice on your website. Still, it shouldn't all be about the design, though. The website must be used as it's the most important part of a web design. No matter how much you invested in a custom web design and how great it looks, a user is unlikely to stay on a difficult site to navigate. Invest in a UX design as much as you would a UI design because that's an investment that will always pay off.
For an optimal user experience, the website needs to follow usability principles.
Availability
Clarity
Recognition
Credibility
Relevance
Before your website goes live, test it and iron out any problems.
Bonus Tip: Design For Both Desktop And Phone
Figuring out a website's design to create a fantastic website is one thing. But it should also be accessible to every user. That means making it both desktop and phone-friendly. Over half the traffic on the website comes from a phone; not making it user-friendly for phone users alienates a big chunk of your audience.
Some websites are specifically designed for phones and desktops. However, if that's not the case with yours, ensure your website is responsive. A responsive website will automatically adjust to the device without compromising usability, navigation, and design. It should pass accessibility standards and be inclusive to every user within your audience.
For a website, it's good practice to make its functionalities and design accessible on multiple devices. Of course, there will be exceptions for some features, such as Apple Pay which is only available to phone users, but it should largely offer the same experience as you would have on a desktop.
Define your brand's identity through an effective and unique website with The Netmen Corp. Our website designers conduct thorough research and create unique designs so that your website stands out. We provide logo design services, package design services, brochure design services, and much more that show what you have to offer as you want.
We offer combo packages for our professional design services, such as packaging designs, website designs, brochure designs, and much more. Contact us for more information on our services!